Being a military family is something that can present unique challenges and concerns on top of those faced by everyone in their day-to-day lives. Military families must frequently navigate moving, deploying, and integrating into new communities, jobs, and schools. Worrying about finances shouldn't be another reason to stress. To help service members and their families secure a strong financial future, we offer these six tips.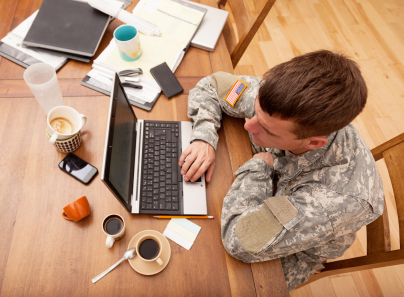 1) Contribute to your Thrift Savings Plan (TSP)
The Federal TSP is a low-cost way to start saving for retirement now, and it's the equivalent of a 401(k). By setting up automatic contributions from each paycheck, you can sit back and relax while saving for your future. Make sure you know where and how your funds are being allocated within the TSP to maximize your benefits. To learn more about plan participation and investment funds, visit the TSP website, https://www.tsp.gov/index.html.
2) Budget for deployments
It often seems like home repairs and emergencies are just waiting to happen during deployment. Make sure you have enough in the bank to cover anything that could happen while one spouse is gone. Additionally, it's important to have a power of attorney for legal situations – whether it's a general one or for a specific purpose. Deployments can also mean additional funds, so have a plan in place for how you will use this extra money.
3) Live below your means
While this is important for every family, it's especially crucial in the military lifestyle. When you never know exactly when and where the family will have to PCS to, it can be difficult for the military spouse to maintain a career. Living on just the service member's budget will ensure that your family is prepared, even if one spouse isn't working.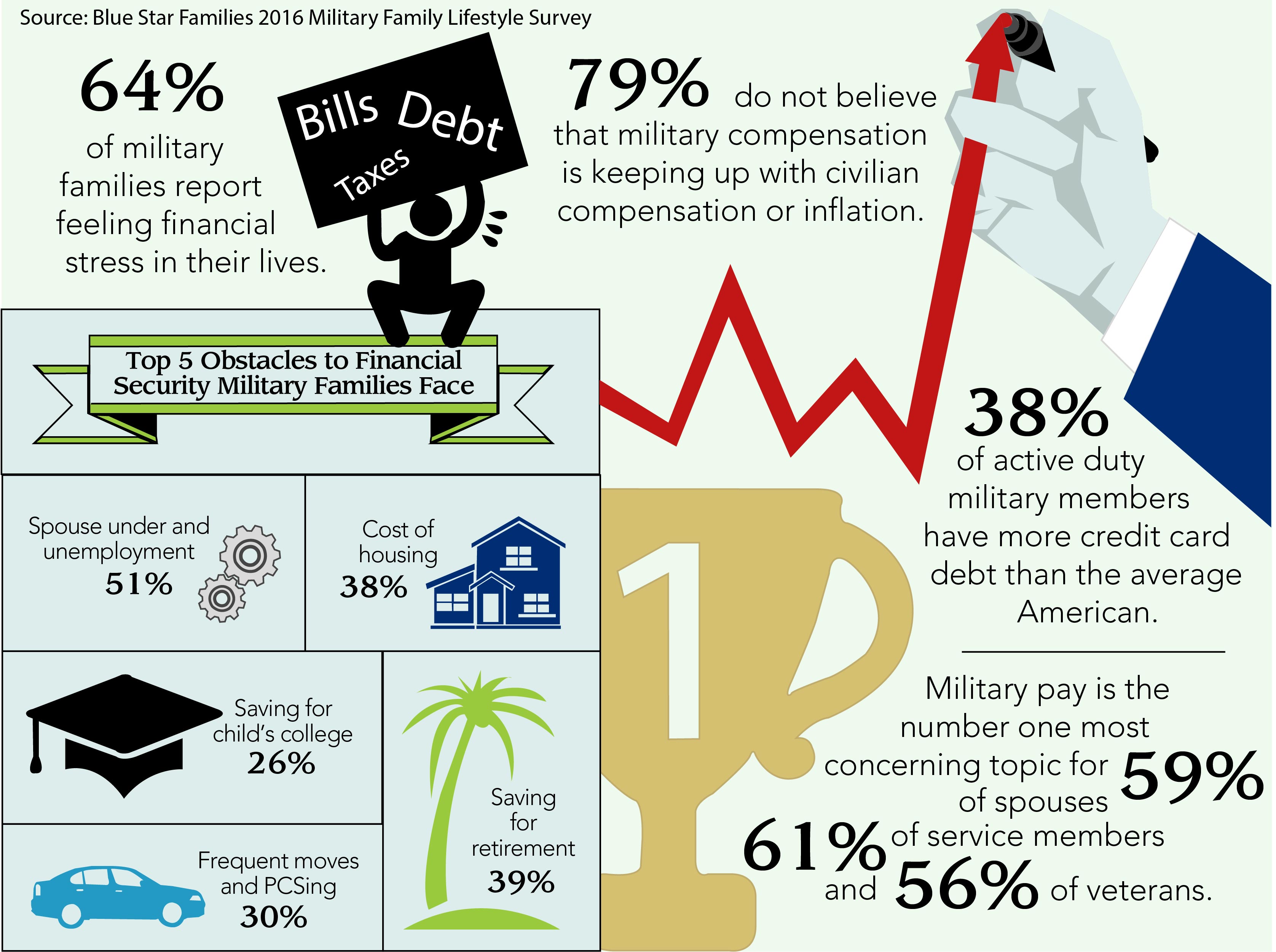 4) Consider your housing options
Depending on the area you are stationed at, it might make more sense for your family to live on post. However, it could also be beneficial to rent or buy off post if your BAH is greater than what it costs to do so. Take into account an area's housing market and standard of living expenses and compare them to your BAH and BAS to make the best decision.
Be sure to check into VA-guaranteed loans at local banks in your area. Central National Bank provides VA-guaranteed loans to eligible veterans with no down payments. To get pre-qualified, visit our website at https://centralnational.com/mortgages/. Central National Bank also provides assistance in obtaining a Veterans Certificate of Eligibility, free of charge.
5) Move yourself
Keep in mind that the military will compensate you for partial and full do-it-yourself PCS moves to various extents. While moving yourself may seem overwhelming, it may be worth it depending on your family's situation, how much you own, how far you're traveling and where you're going.
6) Ask for help
Personal Financial Management Program (PFMP) offices offer a variety of resources including classes, consultations and free individual counseling. If you're unsure how to best prepare for the unique financial needs that military families often face, make sure to stop by your local PFMP office.
If you're looking for another personal financial management tool, try an app that works for you. Don't know where to start? Our MoneyCentral tool within our online banking app is free-to-use and allows you to set a spending target, track all your finances from any institution in one place, and see how much you're spending in various categories. Find our more or sign up at https://centralnational.com/help/moneycentral.asp.
Military Money: 6 Tips for Military Families