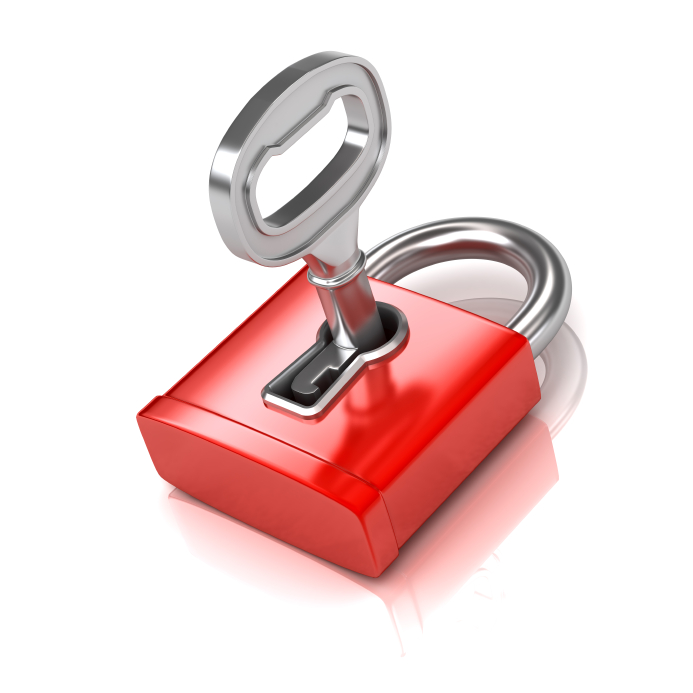 If you're like many people and thinking of buying a house in the spring, now is the time to start researching and preparing, especially if you're worried the current low interest rates will not be around when it's time to close on your loan. The rate lock program is not glamorous or flashy, but it could mean the difference between being able to afford your mortgage, and not.
So what's a mortgage rate lock?
During the process of shopping around for loans, maybe you keep running into the term "mortgage rate lock." So what is it exactly?
A rate lock is when a lender guarantees a specific interest rate on a loan.
This is important because interest rates on mortgages tend to fluctuate daily, which means the rate on the day you apply for a loan could be much different than the rate on the day you close that loan. This could end up costing you thousands of dollars over the life of your mortgage, hence the idea of a rate lock. With a rate lock, you can ensure you "lock in" a rate that you're pleased with, so if interest rates happen to rise by the time you close, it won't affect you.
Central National Bank has 30, 45, 60 and 90 day rate lock options available for our standard Conventional, FHA and VA loans.
What else should you consider when looking at a rate lock?
Keep in mind that only the lender (the bank, mortgage lender, credit union, etc.) can lock in your rate. If you're using a go-between such as a broker, they can obtain a rate lock from the lender, but can't actually write the lock themselves.
Make sure to stay in touch with your lender to confirm that your application is progressing along the desired timeline. Keep your eye on any deadlines, so you can minimize the risk of not closing on time.
Special, Central National Bank Offer
Are you needing a rate lock for a home that's under construction? Perhaps you've got another reason why a conventional rate lock won't work for you. Central National Bank has the perfect solution for you with our special, One Year Extended Rate Lock Program.*
With Central National Bank's program you can lock in at today's great rate plus a half of a percent for a full year. We will collect a 0.50% commitment fee from you within 24 hours of registering the loan. Central National Bank will credit the full half of a percent commitment fee back to you at closing as long as you close on or before the expiration date. If the permanent loan doesn't close before the original expiration date, for any reason, the borrower will forfeit the commitment fee.
The best part of Central's program is that you have a one-time option to convert your one year lock rate into any loan program at the current rates being offered within 60 days of closing.
To learn more about Central National Bank's program, contact your local mortgage lender at https://centralnational.com/whycentral/meetus.asp#mortgagelenders. Or, to learn more about other mortgage options at Central National Bank visit, https://centralnational.com/mortgages/.
*Eligible Products: Conforming, Conventional 30 year Fixed Rate Loans up to 90% LTV

What You Need to Know About Mortgage Rate Locks