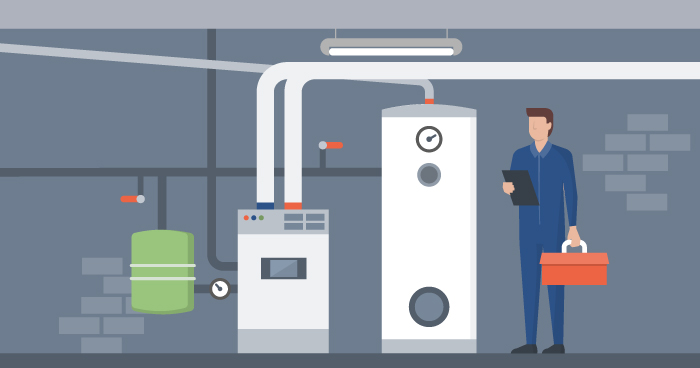 With colder weather quickly approaching it's time to think about the things we do to prepare our houses and yards for winter. There are several reasons to be energy efficient but three of the most popular include global warming concerns, increasing demands for energy resources, and saving money on expenses. And since we're not an expert on the first two reasons, we're offering six tips that can help you save on your winter energy bills.
1. Make Your Fireplace More Efficient
Although they might have a classic look, experts say most fireplaces are inefficient when it comes to heat conservation. Chimney openings can be one of the leading causes of heat loss during the winter. And if you're losing heat to the chimney, or other drafty areas of your house, you're causing the furnace to work harder. And, unless you're okay with a house that's 64 degrees all winter long with a hotspot near the fireplace, consider consulting an expert to make sure you're running as efficiently as possible, or close up the fireplace for much of the winter, reserving it for special occasions when you're looking for a cozy atmosphere.
That brings us to the next tip, which is…
2. Close Drafts
Often when we're experiencing a chill, we turn the heat up. But air leaks are commonly found around windows, doors, exhausts, pipelines and wiring in our homes. And in older homes these leaks can combine to amount to leaving your front door cracked, or a window open. Make sure you're hiring a licensed professional when having work done on your home, or do the research to ensure you're meeting building codes if you're apt to doing DIY projects. Consult an expert when it comes to sealing up openings and cracks. Spray foam may seem like a cost effective fix, but if done incorrectly quick fixes can actually end up costing you extra money in the long run. A good thick set of curtains is very effective at blocking the drafts coming off of your windows, and doesn't require a licensed professional to install.
3. Tune Up Your Heating Systems
Another great way to save on energy costs is to keep your heating appliances tuned up. Heating systems lose their efficiency if not properly maintained, especially after using them all winter long, or during an especially cold spell. Change out filters monthly and keep track of maintenance done on these systems. We recommend hiring a qualified contractor to tune up all your heating appliances just before the winter season starts.
4. Buy Quality Appliances
What's the popular saying? Quality over quantity? When the only deciding factor is low prices, you run the risk of compromising on performance and durability. In the case of heating appliances, saving a few bucks by purchasing low-cost or low-quality equipment may not be the best idea. Do your research. Your home's furnace and air conditioning systems are "once every decade or two" type of investments. When you break the total cost out over the number of years you use the appliance, you'll find that a big expenditure now can result in savings over time. According to Home Advisor, the average furnace costs between $2,500 and 6,500 including materials, equipment and labor. But they say labor can cost up to $2,000, so it would be far better to pay for maintenance on a quality system than to pay an installation fee every few years on top of purchasing a new appliance.
5. Insulate Your Walls and Attic
Although there is some considerable investment involved, the benefits are long-term. When you insulate your walls, doors, and attic, you can save a significant amount on your energy bills. Homes need to breathe though, which is why it's a good idea to do your research to install the proper amount of insulation for the style of construction in your home. Optimum insulation can be paid back to you in the form of lower energy bills over several years. And, good news, insulation not only helps during winters, but it also helps retain cooler temps inside your home in the summer.
6. Get a Programmable Thermostat
If you share your home with another, or several, other people you might experience the dreaded argument about the setting of the thermostat. When two or three people are constantly adjusting the temperature your system has to work harder to heat and cool your home to the desired temperature of the moment. Consider installing a digital, programmable thermostat so you can program your home to the times when you're home. If no one is home you can keep the temperature lower in the winter than you would if everyone was there trying to stay warm. Likewise, you can set the thermostat to drop a few degrees overnight when everyone is snuggled into a warm bed, which helps to save on heating costs as well.
Due to lack of awareness, many people lose hefty amounts of money to energy bills in the winter months. And though most of our tips involve hiring a licensed professional, you can spread those investment out over several months' time, or even years. The important thing is to be aware of the possible places you're losing money, so you can work to become a smarter saver over time. And, good news, having a properly insulated home with energy efficient appliances makes your home a better prospect to buyers if you're considering selling your home. An outdated or "cheap" system is going to be a possible deterrent.
6 Tips to Save on Energy Bills During the Winter