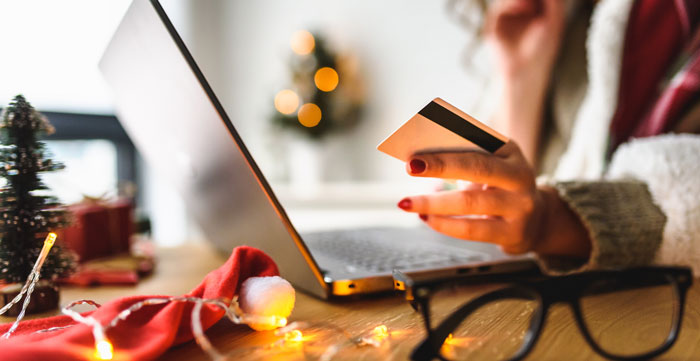 The holiday season normally brings festive parties, family get-togethers and giving of gifts. In the year 2020 it remains to be seen what exactly our holiday season will bring, but gift exchanges are likely to be a pandemic-safe practice that will continue, especially with the option to mail gifts, or order them straight from a retailer and have them shipped to the recipient. The downside is that exchanging gifts can put a strain on your budget. Gift-giving is a major cause of overspending during the holiday season and in a year when your budget may already be experiencing some strain it's important to keep that holiday budget in check!
If you love buying gifts, but are on a tight budget, we've gathered some tips to help you stay within your budget.
Before you begin holiday spending, ask yourself a few simple questions.
Can I afford to buy it?
Does the person you're giving the gift to want it?
Is there a better and cheaper alternative?
Set a Budget
An oversight that many holiday shoppers make is to not set up a budget for holiday purchases. Not setting up a budget can result in over-spending and perhaps lead to maxing out credit cards on holiday purchases. Instead of spending money blindly make a list of all of your holiday expenditures including holiday decorations, food and gifts. Write it all down and assign a specific amount of money to each category or person and then stick to that budget.
Easier said than done, right?
Be Creative
Don't be afraid to create homemade gifts. Bake cookies or cakes, or use a creative skill that you have to make something that your loved one will cherish. And if you're uncertain about what the recipient's personal style is, err on the side of caution and provide some sort of gift that has a shelf life, or can be used up. Minimalism is very popular right now and not every gift recipient will cherish a hand-made item. Edible gifts are a great option because they can be shared with family members and once they are gone, there is no need to find a storage spot, or home for the item. Small, thoughtful gifts can also leave a deeper impression on the receiver than an item purchased at the store.
Be Selective
Of course, the easiest way to manage your budget is to be selective about who you spend your money on. If you love giving gifts, and buy one for everyone in your life you'll have a tougher time staying within your budget. Consider creating a hierarchy of gift giving. Utilizing the first tip and baking a gift for your thirty closest friends is much more cost effective than buying and wrapping something for each person in your life. Save the bulk of your budget to gift to your immediate family and closest friends.
Use Cash Instead of Credit Cards
Another way to avoid unnecessary spending is to use cash instead of credit cards. You can save yourself from accumulating debt during the holiday season, but pulling out cash and spending only what you have set aside is the easiest way to stay on budget. If you pay off your credit card debt in a timely manner, or have excellent willpower, then using a credit card is fine. But it's way easier to go over budget when you're holding a piece of plastic in your hand instead of a wad of cash. Remember, any delay in paying your credit card bills during the holiday season can end up affecting your budget for the coming year.
Plan for the Next Holiday
Planning ahead for the next holiday season is one of the best ways to avoid overspending. Saving extra cash each month will help you have the funds in place for your holiday budget. Consider signing up for an It Makes ¢ents! account so you can start saving now. Learn more about It Makes ¢ents! at https://centralnational.com/personal/itmakescents.asp. Also, take advantage of post-holiday sales that many stores offer when it comes to selecting holiday décor. Buying seasonal items in January can provide substantial savings for the next year especially if your artificial Christmas tree is on its last needle.
Keeping your Holiday Spending in Check