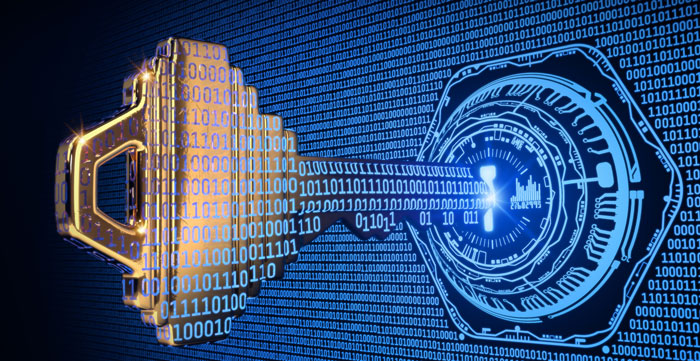 As we wrap up National Cybersecurity Awareness Month we thought it was fitting to share a few more of our favorite tips and tricks from our friends at the National Cybersecurity Alliance. To learn more, visit their website at https://staysafeonline.org/ Keep reading for our top five.
1. Keep tabs on your apps. You know that question you get that hardly anyone ever stops to read? The one that ends with two buttons, "Accept" and "Decline"? Well that question is actually a road bump designed to protect you from allowing apps on your devices from accessing personal information. If the app accessing your data isn't secure, you're essentially opening yourself up to privacy and security risks. Don't be afraid to read when more information is offered up and click "no" if you're just not comfortable with the information the app is trying to access.
2. If you connect it, protect it. I bought new appliances last year and would you believe they actually have wifi capability?! I know. I still can't figure out why I need it, and if I had fast enough rural internet I might care more, but that's beside the point. The point is that more and more of our machines, appliances, and electronics are connecting to the internet on a regular basis. If you can control it from your smartphone that means other people can too. Don't be too alarmed, as I'm sure hackers aren't too concerned about knowing when the apple pie in the oven is baked to perfection, but it's just another reminder to know what machines are connected to your network and make sure that network is secure.
3. Do Your Part, #BeCyberSmart. Every time you sign up for a social media account and put information about yourself out into the World Wide Web you're putting yourself at risk. Yes, even if your profile information is "private" or only visible to friends. When you upload it to the servers of a social media network that information or picture is no longer your private property. And that's true even if you post on your page that you don't allow said network to use your information without your permission. Don't believe me? Take the advice offered up in Tip #1 and go back and read the agreements you accepted when you set up your account. Think before you post and remember that just because you deleted it from your page doesn't necessarily mean that it's deleted forever, from everywhere.
4. Never click and tell. Avoid the itch to post your whereabouts on social media. Checking in to various businesses and travel destinations might seem harmless, but if you believe Tip #3 and Tip #1 then you should know by now that when alerting your friends and family to your exact location you're putting yourself at risk because it also alerts the bad guys to the fact that you're not at home protecting your belongings. Keep track of which apps have access to location services and think about whether that's really necessary before opting in.
5. Watch out for scams, especially COVID-19 scams. The National Cybersecurity Alliance says that 7-10% of the U.S. population are victims of identity fraud each year. And 21% of those people experience multiple incidents of identity fraud. Some of the most common internet scams to watch out for are:
COVID-19 Scams – which take the form of malicious emails and links that trick victims into giving up information or donating to fraudulent charities or causes. Exercise caution with such requests and when in doubt, call the institution seeking your information via an email link. Use a separate method of contact, like calling the company phone number that is listed on their website, and avoid clicking any links in emails you receive from them.
Imposter Scams – Be very cautious of emails and phone calls from a person claiming to be someone requesting your personal information or financial information. This could be a person you know, like a friend or family member, or a government official. Be especially wary of individuals claiming to be from the Social Security Administration.
COVID-19 Economic Payment Scams – The Cybersecurity and Infrastructure Security Agency (CISA) is urging all Americans to be vigilant about avoiding criminal fraud related to the pandemic and economic impact payments. Fraudsters might be seeking personal information, or they may be seeking to intercept a payment itself.
Now that you have experienced a good dose of fear, look to some additional resources for help protecting yourself from cybercrime. There are many resources available to you, including opportunities to report and make complaints about abuse to the following agencies:
FTC.gov: The FTC's free, one-stop resource, https://www.identitytheft.gov/can  help you report and recover from identity theft. Report fraud to the FTC at ftc.gov/OnGuardOnline or https://www.ftccomplaintassistant.gov.
US-CERT.gov: Report computer or network vulnerabilities to US-CERT via the hotline: 1-888-282-0870 or www.us-cert.gov. Forward phishing emails or websites to US-CERT at phishing-report@us-cert.gov.
IC3.gov: If you are a victim of online crime, file a complaint with the Internet Crime Complaint Center (IC3) at http://www.IC3.gov.
SSA.gov: If you believe someone is using your SSN, contact the Social Security Administration's fraud hotline at 1-800-269-0271.
Nearing the End of Cybersecurity Awareness Month