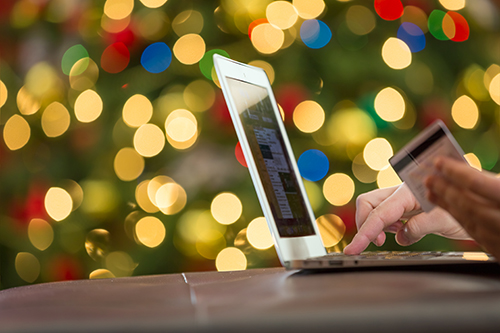 Here are three more types of fraud you should look out for during the holidays.
Online banking fraud
Online banking fraud continues to rise each year as the use of technology becomes more prevalent. The most common scam fraudsters are using right now begins with them asking for your login information while applying for a loan online. Once you have given out those credentials the scammer will have access to all sorts of personal information along with the funds in your accounts. It is important to remember that no legitimate lender will ask you for that information and there is no reason to ever share your online banking credentials.
Look Out for Fake Purchase Invoices
With holiday shopping in full swing, it is likely that you're getting multiple emails a day from stores offering discounts on their products. Although this can be a useful way to save money, make sure that the emails you're clicking on are from merchants that you are familiar with. One type of email fraud scammers are using is fake purchase receipts. An unexpected receipt from Amazon or Walmart during the holidays may not raise a red flag, shoppers may be more likely to take the bait and click on a malicious link. If you happen to get an email with a purchase receipt that you do not remember making it is best to delete the email right away.
Shipping Status Malware Messages
With almost half of holiday shopping being completed online, many consumers will be expecting multiple deliveries to their home. As with fake email receipt messages, fake shipping notifications also increase each year around the holidays. If you just placed an order that shipped via UPS, and then you get a zipped document with vague wording about your recent order being delayed, you may be more likely to click it. Make sure that you're reading emails thoroughly and can verify that it came from a trusted source before clicking on any links. If you still feel uneasy about the situation, you should call the merchant directly and discuss the status of your package with them.
Fraud tips brought to you by:
http://www.pcworld.com/article/3143570/security/10-sneaky-holiday-phishing-scams-to-watch-out-for.html#slide1
http://www.cbsnews.com/news/how-to-protect-yourself-against-charity-fraud-during-the-holidays/
http://www.cbsnews.com/news/beware-of-holiday-travel-scams/
Look for these Types of Fraud: Before and After the Holidays- Part 2 of 3