We're very excited to announce the newest feature within our smart phone app… Mobile Deposit!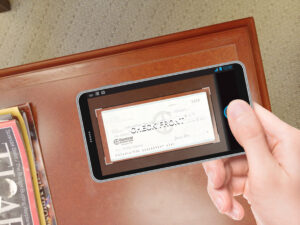 That's right, you can deposit checks simply by taking a picture of the check! Submit deposits to your account after hours, on the go, when you're out of town… ANYWHERE! It's so easy. Sign up today and see!
For more details about the program, or to sign up, visit our website.
For complete details about processing visit our Frequently Asked Questions page.
Mobile Deposit has Arrived!