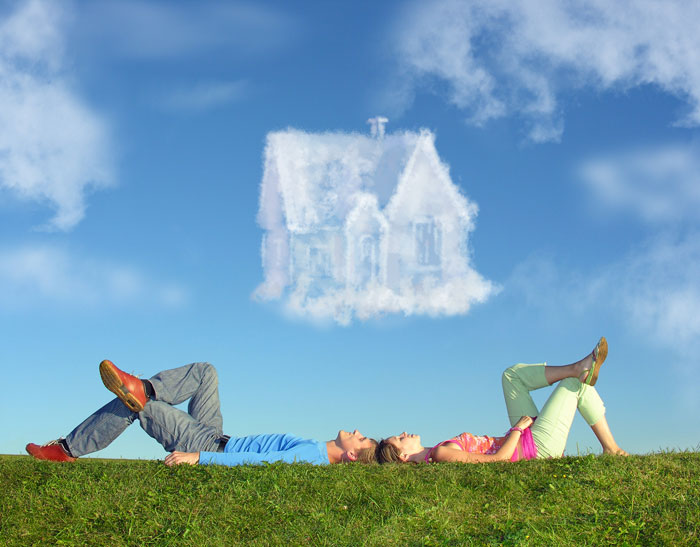 We all have ideas of what our dream home is, but is buying a house the best decision for you right now? Maybe you are ready to buy a home and renting isn't what you are looking for anymore, or maybe you'd like to continue renting. Both are viable options. Deciding what to do is a major life and financial decision that depends entirely on you. Why are we even writing about it? We've come up with a couple of things to consider when making your next big decision.
Budgeting
I think one of the best things about renting is that you know exactly what your housing will cost each month, which makes budgeting that much easier. Plus, if you need flexibility to move at a moment's notice, renting is great. Renting gives you mobility. Renting can also help you build credit if your landlord reports rent payments to the credit bureaus. To see if your landlord is reporting your payments, just call and ask. You can also report these. The main budget benefit to renting is that when something breaks in the rental, the landlord is responsible for the repairs, not you. Renting downside? You don't get tax deductions and you can't build equity either.
Freedom
Owning a home means that you can change the look and design of your property without having to ask a landlord. Call it artistic freedom, if you will. On the other hand, the freedom to spend your free time on hobbies instead of home maintenance is a huge perk to renting. Do you have kids? Perhaps you are looking for stability and owning a home is a good option to consider. Is the home you are looking at buying in a good school district and is the neighborhood kid friendly?
A Fork in the Road
So, what do you do? How can you decide between renting and buying? The answer lies within you, and possibly your financial situation.
Answer the questions:
Can you afford to be a homeowner in today's economy, or is it smarter to be a renter?
Do you like to travel or are you more of a homebody?
Have you reached the point in your timeline where you feel ready to own a home?
Owning a home can be a long-term commitment, are you ready for that?
Are you planning to relocate for work, add to your family, go back to school, or get married?
Answer all of these questions and make a pros and cons list.
What are the benefits and costs of each pro or con based on your income, your lifestyle, and your savings?
At the end of the day there is no clear answer to this question, it is solely a personal choice. There is no shame in asking for advice, whether it be from your parents, friends, a real estate agent, or a financial advisor. They can help you answer all these questions and weigh your options. Assess your situation and make sure that it is well-informed. When it comes to becoming a homeowner and taking on the most debt of your personal life, you don't want to make a rash decision.
Happy trails!
Should I Stay or Should I Go: Renting VS Buying a Home