The primary goal of all budgeting tools is to control the inflow and outflow of money. However, all tools are different in the way they are executed. Some budgeting tools will allow you to directly import information from the bank while others do not have such a feature. Some of them may utilize your computer; others might be entirely mobile. Some cost money, while others may be free.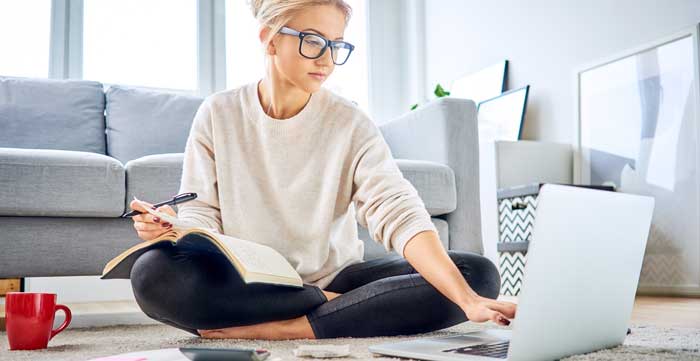 You might wonder which of the tools offers the best budgeting solution, and the truth is that there is no single budgeting tool that is well-suited for everyone. The purpose of this article is to help you understand what kind of tool is best for you, and how you can use it.
What is a Budgeting Tool?
A budgeting tool enables you to better manage your money through visibility and constant oversight of your spending habits and funds availability. Four elements that we believe a budgeting tool should have are:
Customization
Mobile Compatibility
Simplicity
Collaboration Capabilities
Do you trust other entities with your bank and credit card login information?
There are many companies that provide a budgeting tool that syncs to your financial accounts. These kinds of software pull your transactional information so you can see accounts from various institutions in one place. This method is very functional, but it does have a disadvantage: you have to share your account information and login credentials with that third party entity. Although these companies may utilize secure encryption to protect your data, it is up to you whether you think it's worth using or not.
Be sure to read the fine print when signing up for one of these tools and consider downloading your data each month from your financial institution and then uploading it into their system, versus linking your account to the automatic process.
Do you prefer a non-electronic budgeting system?
There are people who prefer to keep their budgeting or financial data completely off the computer. They would rather not use online, or even offline, tools for budgeting and that also works! There are many options for purchasing a budgeting planner so you can track spending manually. The only technology necessary in this instance is a calculator if your elementary math skills are weak! This method is labor intensive, but there is a benefit in having to physically record every single transaction on the account. I don't know about you, but that keeps me from spending money!
Budgeting and Saving Apps
These tools are best for those who plan on saving more and spending less. You can quickly find free or paid programs that can help you keep your budget organized. Be VERY cautious in selecting a tool, especially if it's free. You don't want to download a malicious program or app to your phone, or share your login credentials with a company that's not reputable.
Evaluating Investment Accounts
If you are investing your money and you want to keep track of these investments, then investment management services may be best for you. Investment companies may have tools for keeping track of your investment accounts and giving you suggestions for how to manage them most efficiently.
Envelope System
For those who prefer not to use computers for budgeting there is always the envelope method. This system best works for people who like to deal in cash or checks for their expenses. You use a series of envelopes on which the particular expense is written and the approximate amount is kept. The downside to this system is the lack of ability to place orders online and that's a real problem in this increasingly digital world. On the upside, if you like to focus on spending your money at local businesses, and prefer to purchase your necessities locally, this method will work great!
Spreadsheets
Spreadsheets are a great way to look into the flow of cash in an electronic document. Spreadsheets are based on the same principles as the paper version but are a vastly more flexible. You can download transactional data from most financial institutions in the form of a spreadsheet.
MoneyCentral
And, for those of you who don't want to download transactional data, share your banking credentials with a third-party, or do the math by hand, Central National Bank offers a budgeting tool located right in your Online Banking and Mobile Banking app! Customize your goals, dashboard and manage your money how you want. We've got some great tips for using MoneyCentral on our website at https://centralnational.com/whycentral/moneycentral.asp.
The best part of MoneyCentral is that your information doesn't leave the app, which makes it the most secure way to manage your Central National Bank funds. But, you can still pull in information from credit cards and other banking institutions if you'd like to see all of your accounts in one place. Set up spending alerts and bill reminders in the system so you never go over budget. Plus, it's totally free as long as you have a Central National Bank checking account and access to online or mobile banking.
Tips for Selecting a Budgeting Tool