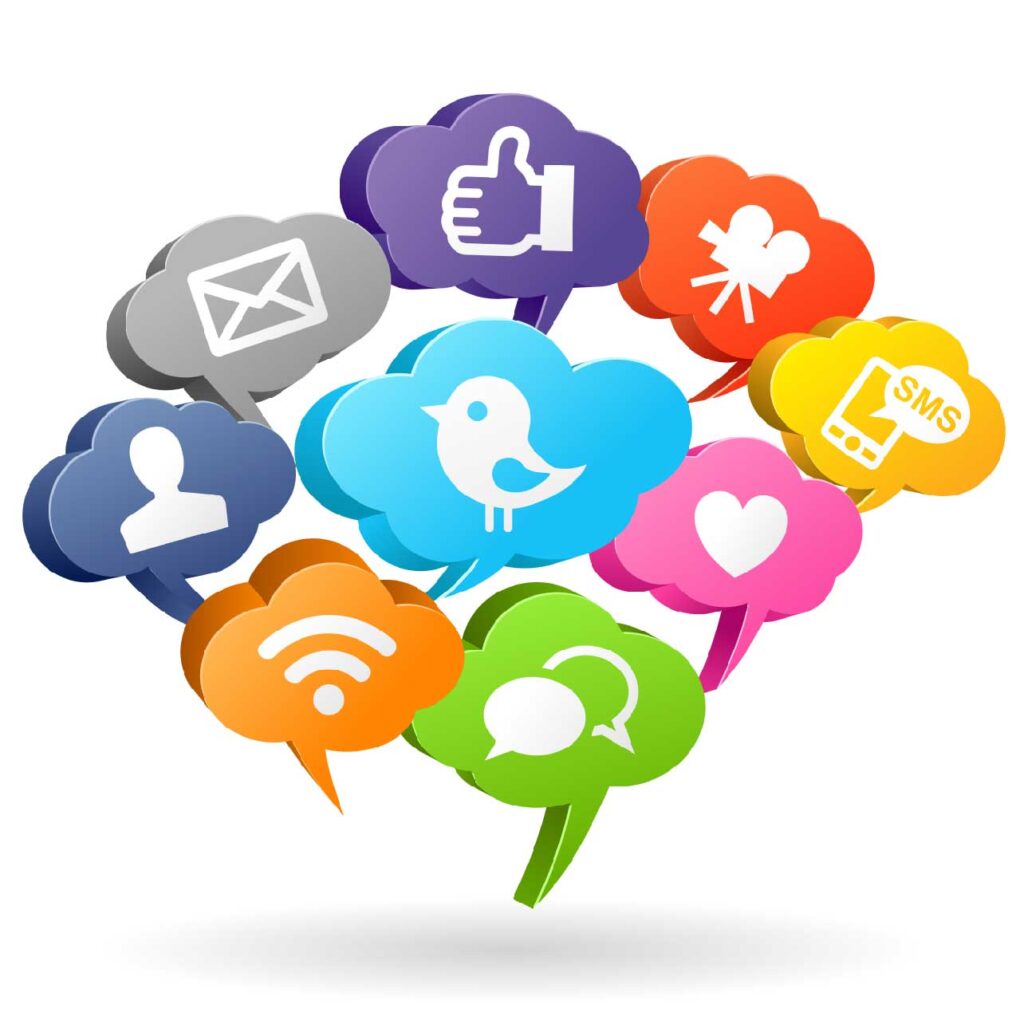 With the technology available to consumers in 2019, there has never been more ways to market your product or service to both current and potential customers. With that known, one of the most convenient ways to market your business is by utilizing social media. Facebook recently announced that as of March 31st, there are 2.38 billion active users of their platform. YouTube, the second most popular online social platform, has 1.9 billion active users on their site. Here's the top 4 reasons you should be marketing via social media.
Increased Brand Awareness
This may be a fairly obvious reason, but brand awareness is the most important reason to use social media to connect to potential customers. You simply cannot miss out on an opportunity to make sure your business is seen by those in your immediate area, and beyond. Plus, if you already have a personal Facebook account, you can invite the people on your friends list to like your page, which further grows your audience and reach. If you decide to use other platforms, you can also announce it to your Facebook following so they look for your profile on those other platforms.
It's Inexpensive
Creating a business page on Facebook, or creating an account on any social platform, is completely free! Creating organic posts is also free, so as long as you're constantly developing content you have a never-ending opportunity to market. What's an organic post? It refers to the total number of people who find your post without paid or boosted distribution. These are the people who see your post while scrolling through their newsfeed, and saw it because you posted it at the same time, or because someone they know shared it.
In addition to organic posting, there is paid advertising on most platforms, and the benefit is that it is much cheaper than running an ad on the radio, or filming and running a commercial on TV. Not that either of these types of advertising are bad, or wrong! There are always affordable options depending on your business and budget. With paid social you can reach just as many people, if not more, because you can target your audience specifically based on demographics. And, depending on how engaging your content is, you may not even need to pay for advertisements to reach new customers. If it's good content, it will organically grow your audience!
Ability to Interact With Your Customers, and Potential Customers
One of the biggest benefits of using social media to market is being able to bring your product to the consumer. There are multiple ways to do this. One way is to simply promote your products and services to your current customer base. What better way to introduce potential customers to a new product or service than to post about it on your page and wait for comments and questions to come in? If you're providing new information, your customers will want to talk to you about it, and they'll be more loyal if they've formed a relationship with you. Don't use social to talk at them, talk with them.
Unless you pay to advertise, it may be difficult to reach new customers. We have a couple of recommendations for attracting new attention to your page, and interacting with potential customers. First, find articles and videos related to your business. Blog articles and videos discussing your products and services are also a good way to reach out. How-to videos or videos that answer frequently asked questions will be more likely to get shared organically, which means you have access to more people. Second, share photos of your work, your team and your customer base, if applicable. The goal is to strengthen and build relationships with your customers and by recognizing the people who make your business work, you are doing just that.
Compare Yourself to Competitors and Watch Your Results
Social media allows you to do a competitor analysis of how others in your industry interact with their customers and compare what they do to what you do. This can help you identify weaknesses in your marketing plan and look for ways you can improve upon it in the future. If they are good at engaging customers, you can make note of what they do, that you aren't, and then look for ways to use that knowledge to create your own content for engaging customers in a similar way.
If you do use social media to market your business, you're going to want to stay on top of your own results as well. Pay attention to comments, private messages, and the insights that are offered. Answer questions in a timely manner. Check your page daily, if not multiple times a day, for issues, spam and customers who need a reply.
Setting up a page and managing a social following is a time-consuming effort, but if you're doing it in the right way the benefits far outweigh the challenges. It's important to stay up-to-date on changes in the platform and to keep up with news. Perhaps the most important thing is to make sure you've mastered one channel before signing up for an account on every social media platform. If you have Twitter, Instagram, and Facebook you might look like you're keeping up with the times, but if you cannot manage it all then you're doing yourself more harm than good. Now that we've given away most of our secrets feel free to check out how we use them by following us on Facebook, Twitter or LinkedIn.
Why Your Business Should Use Social Media Marketing