When the calendar flips to October it can only mean one thing. That's right, fall is here and Halloween is right around the corner. Regardless of where you live, there is something that may draw your interest over the next few weeks, especially if you're a fan of all things haunting. If you're looking for some fun at a haunted house, or want to show everyone how courageous you are on a ghost tour, you've come to the right place. Readers beware!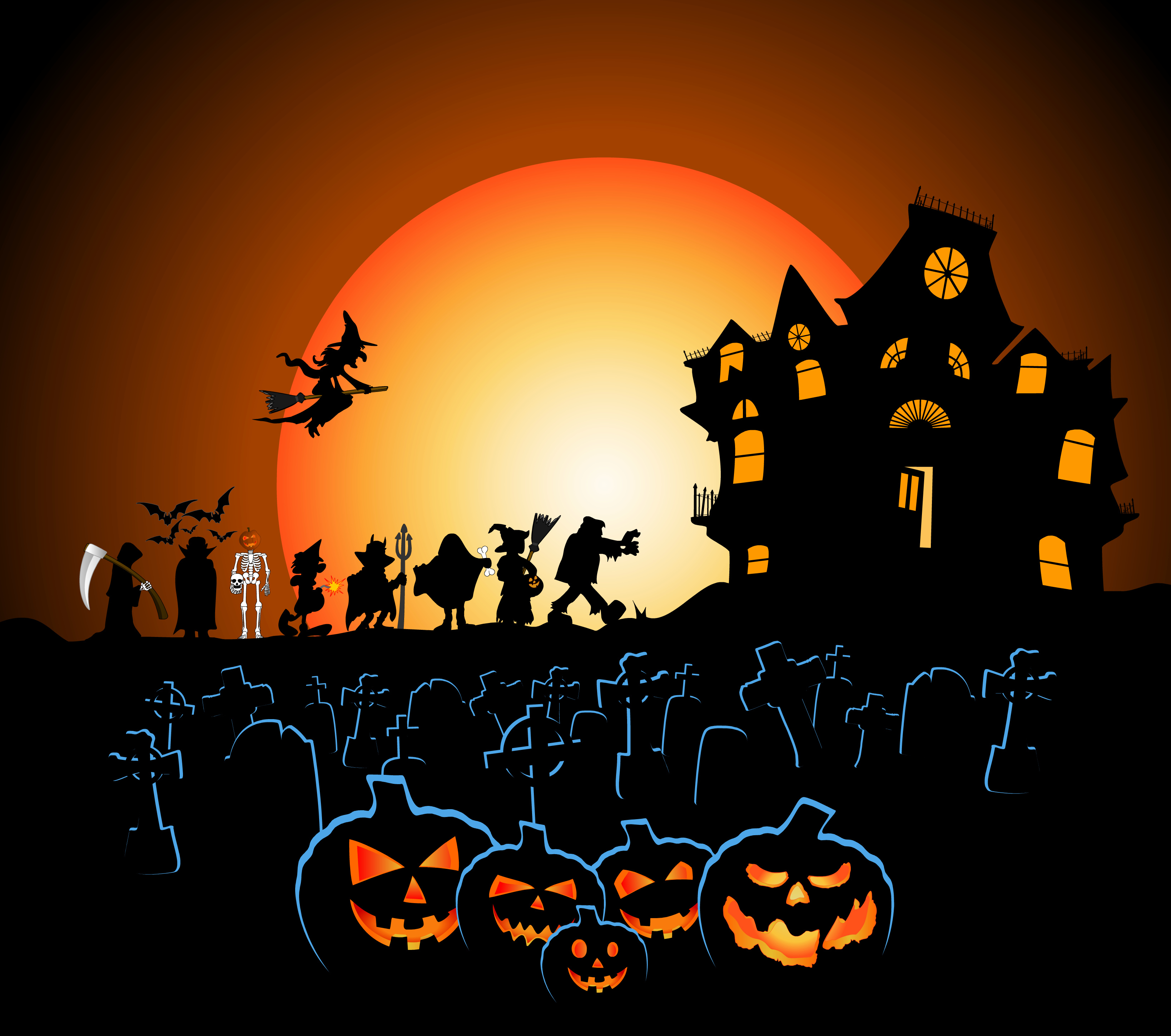 Junction City/Manhattan Area
For those in the area looking for a thrill, head over to Fort Riley where the Fort Ghost Tour may be exactly what you're looking for. That is, if you're brave enough.  Dates of the tours are posted here at http://www.fortrileyhistoricalsociety.org/ghost-tours.html. Looking for a scare at a haunted house? Zombie Toxin in Junction City may be exactly what you're looking for. Think you have what it takes to outlast the terrors of flesh eating zombies? Buy tickets or check out dates and times at http://zombietoxin.com/.
Lawrence/Kansas City Area
If you're near Lawrence or Kansas City, there are plenty of haunts to see. The ghost tour in Lawrence that starts at the Eldridge Hotel, one of the notable haunted buildings in Lawrence, is one of the more popular tours in the city. The tour takes you to several different sites to see if you can detect any paranormal activity. More information on the tour can be found here at https://www.ghosttoursofkansas.org/lawrence-ghost-tour/.
For those bold enough to venture towards Kansas City, two very popular haunted houses lie ahead at The Beast and the Edge of Hell in Kansas City. Brave enough to check them out? Purchase tickets or see their hours at http://www.kcbeast.com and http://www.edgeofhell.com.
Topeka Area
There are several ghost tours in the Topeka area that visit different parts of town that are suspected to have paranormal activity. The guided tours last about two hours and give you the opportunity to explore the sites. Want to be a paranormal investigator for a day? Check out the tours dates at https://www.ghosttoursofkansas.org/.
Haunted Woods in Forest Park may be something that lures you in. A twist from your traditional haunted house, this is a haunted trail through a wooded area. The website states you must be 14 or older in order to walk the trail. Find out more information at https://www.topekahauntedwoods.com/.
Wichita Area
Looking for a good spook in the Wichita area? Look no further! Wicked Island may be what you're looking for. Located at OJ Watson Park, every October you're sure to get a scare here. For more information, visit their website https://www.wickedwoodswichita.com/. Field of Screams located in Maize just outside of Wichita, is another haunted house option to visit in the area. The path leads you in and out of a haunted house and into a field that is certain scare all. For more information, visit http://scaryprairiepines.com. There is also a ghost tour in Wichita that may spark your interest as well. Dates and additional information on the tour are listed at https://www.ghosttoursofkansas.org/wichita-ghost-tour/.
Spooky Events in Kansas 2018