July Fourth is right around the corner, and many communities host family-friendly professional fireworks displays for free or at a low cost. Additionally, many families have traditions involving smaller fireworks displays of their own at BBQs and neighborhood parties.
Fireworks are a fun and add excitement to the summer, but they can also be dangerous. Here are some tips to keep in mind this Independence Day to help ensure you have a fun and safe time.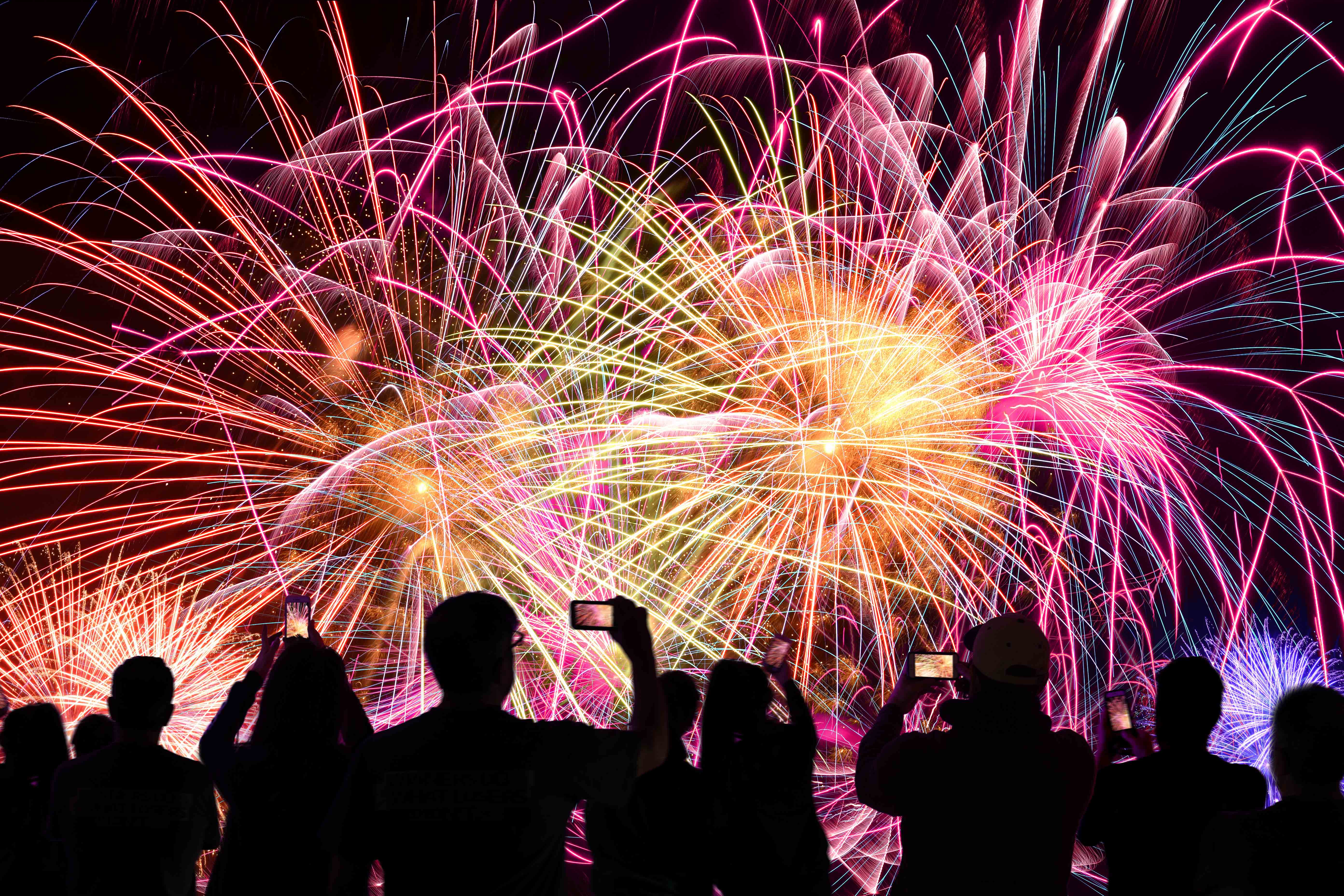 Obey your local laws
If there are ordinances in your neighborhood prohibiting certain types of fireworks, please follow them. Also, only buy legal fireworks no matter how tempting that "great deal" on the side of the road is. Legal fireworks will have a label with usage directions and a manufacturer's name. Illegal fireworks will be unlabeled, and while many illegal explosives were banned in 1966, they still account for firework injuries every year.
Only use with (sober) adult supervision
We shouldn't have to say this, but alcohol and fireworks really shouldn't mix. Aside from that, a responsible adult should be in charge of supervising all firework activities. While it may seem like no big deal to hand children something as small as a sparkler, this can actually cause a lot of damage should something unexpected happen. Did you know sparklers can reach 1,800 degrees Fahrenheit? That's hot enough to melt gold. Younger children especially might not always be aware of how close something is to their clothes or hair, so adult supervision is necessary.
Be aware of your environment
Fireworks should only be used outdoors in a clear area away from buildings and vehicles. It's wise to have a bucket of water, or a hose, nearby in case of accidents; and don't forget to keep all fireworks pointed away from flammable substances. Also, never point a firework, lighted or otherwise, at anyone – even if it's a joke. Plenty of fireworks have backfired or shot off unexpectedly in the wrong direction. If something were to go wrong, it could be catastrophic. Finally, wet all used fireworks with water before throwing them in the trash.
Use caution when lighting
Only one firework should be lit at a time and a dud firework should never be re-lit. Just because it acts "broken" doesn't mean it is, and unnecessary handling can lead to serious injuries such as eye trauma. Hopefully we don't have to say why it's a bad idea to experiment with homemade fireworks, but the bottom line is… don't do it! It's always a good idea for anyone handling fireworks or standing nearby to wear protective eye-wear because studies have shown that nearly half of those injured by fireworks are bystanders.
Don't forget your pets
Most pets hate loud noises, so if you plan on using fireworks, leave your pet inside and in a safe, interior room away from the noise. Bringing any animal to a fireworks display is a bad idea because you never know when they might bolt, either running away or unsuspectingly getting in the way of active fireworks.
If an injury occurs…
Seek medical attention immediately! If you believe there is eye trauma, avoid rubbing the eyes or applying pressure, and do not rinse them. Don't remove objects or apply any ointments or medications until consulting with a medical professional. The faster you go to a doctor, the better chance you have of minimizing damage. In case of a burn, you should run cool – not cold – water over the affected area and call your doctor immediately. Do not use ice.
Fireworks should be a fun way to celebrate summer and the Fourth of July, just make sure to stay safe!
Fireworks for the 4th? Here's How to Stay Safe