Vacations don't have to be expensive, nor do they have to require a lot of effort. If the thought of getting up at 5 a.m., packing up whining kids, and then running around an airport (and paying hundreds of dollars to do so) is unappealing to you, consider a "staycation" instead!
We often take places around us for granted because they're not "exotic" or new, but that means we also forget that there are actually many great venues within a few hours' drive. Don't know where to start? We've put together a starter list of places to go and things to see and do in Kansas and Nebraska.
West Mineral, KS
In the tiny town of West Mineral population 185, according to the 2010 census, lies Big Brutus. Big Brutus is the second largest electric shovel in the world (largest still in existence) and is roughly 80 feet long, by 60 feet wide, by 160 feet tall! It was first shipped to Kansas in 150 railroad cars – some assembly required – and worked until 1974. After that, Big Brutus was left in West Mineral simply because it was too hard to move it anywhere else at the time. Today there is a museum which offers tours and camping.
Make sure to: Take advantage of this unique photo op! Standing next to Big Brutus is a great way to convey the scale of it. You probably won't even come up to the top of the wheels. Just make sure your photographer knows they'll have to go out a ways… way, way out.
Also see: If you're looking for something else to do to finish out the day, the Safari Zoological Park is just under an hour and a half away in Caney, KS. This guided zoo is more interactive than most. They'll feed the animals right in front of you, and if you decide to buy a VIP pass, you can interact with, hold and feed the animals yourself!
Lucas, KS
Nicknamed the "Grassroots Art Capital of Kansas," this small town is home to a number of local folk art sites. One of the more famous is the Garden of Eden – a rather large, and very visible collection of sculptures built by Samuel Dinsmoor. Dinsmoor expected curious passersby to want to pay for a tour upon seeing his sculptures, but most just gawked at them from the road. So, Dinsmoor took to "encouraging" them through a speaking tube that went from his house to the mouth of one of the angel statues. With both political and religious statues, this is definitely a unique collection.
Make sure to: Be aware that the tour ends with a look at Dinsmoor's final resting place – a glass covered tomb in the mausoleum on the property. Dinsmoor actually put in his will that he wanted people to see his body when visiting the exhibit, but this one still isn't for everyone.
Also see: Other art exhibits to see include the Flying Pig Studio and Gallery, Fork Art Park, the World's Largest Souvenir Travel Plate and… brace yourself… "the World's Largest Collection, of the World's Smallest Version, of the World's Largest Things" traveling museum, which is just up the alley behind the Garden of Eden.
Minneapolis, KS
No, not that Minneapolis. Located North Central Kansas, this city has a total area of 1.76 square miles. Just south of here is the National Natural Landmark, Rock City. Rock City is home to several large rock formations that look like boulders. Ranging in diameter from 15 to nearly 30 feet, they cover an area about 1,600 feet by 130 feet. Visitors are encouraged to play on, climb, go through and explore the rock formations.
Make sure to: Take a picnic! If it's a nice day out, spreading out by one of the rocks is a great thing to do. Afterwards, this natural playground is perfect to let kids play on and even makes for a fun introductory to rock climbing.
Also see: Mushroom Rock State Park is about 50 minutes away from Minneapolis and features giant rocks that look like… well, mushrooms. This also takes the title of Kansas' smallest state park and covers just 5 acres of land. There are also picnic tables here, so if you didn't eat at Rock City Park, you can do so here.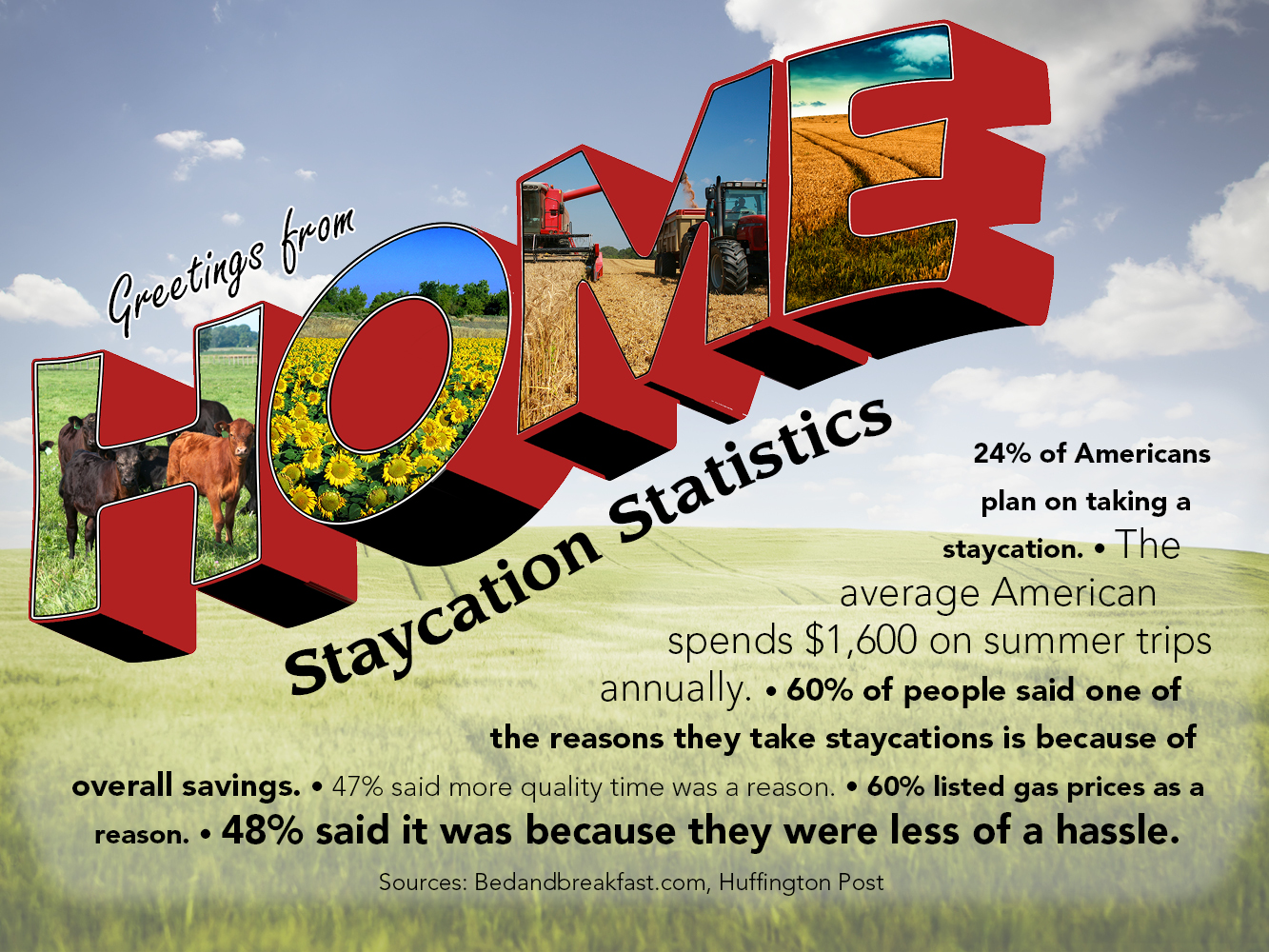 Minden, NE
Pioneer Village museum actually started out as a town. It was founded by a man named Harold Warp, who grew up poor but became a millionaire by age 50. And what did he want to do with his money? In 1953, he decided to buy his town's buildings, including the school, church and train depot, and moved them to an artificial town square to be opened as an attraction. Warp then surrounded the village with 16 exhibit halls and filled them with historically significant items that were meant to show the progression of society.
Make sure to: Stay at the village motel or campground. Because the museum is constantly adding to his collection and has never given, sold or thrown anything away, there are a staggering number of things to see that simply can't be packed into an afternoon. If you stay at the village overnight, you can visit as many times as you want for the original admission price.
Also see: 18 miles away in Holdrege, NE is a restaurant called the Speak Easy. They've got delicious food and a ghost named Faceless Fred who has been said to throw pots and pans, shut servers into the walk-in freezer and other shenanigans.
Ashland, NE
One of the must-see attractions in Ashland is the Eugene T. Mahoney State Park. Open year round, this family escape offers an exhaustive list of things to do. Some attractions include swimming pools, water slides, golf, miniature golf and disc golf, a marina with paddle boating and fishing, an arts and crafts center, dining areas, indoor activity center with bridges, ball pits, slides, etc., ice skating, theater, horse trail rides, ropes course and sledding, skiing and ice fishing… should the weather permit!
Make sure to: Set up camp at the RV/tent campgrounds or make a reservation at the Peter Kiwit Lodge in order to make the most of your time here. There's simply way too much to do in just a day, so an overnight stay will give you easy access to all the fun.
Also see: If you get tired of all the activities and just need a break, check out the Strategic Air Command and Aerospace Museum. This museum offers over 300,000 square feet of exhibitions, event space and more. Special events such as Helicopter Day, Maker's Market for the kids and an interactive SciPop day are held throughout the year, so check their website for dates!
Lindsborg, KS
Known as "Little Sweden," this Kansas town definitely shows its heritage. The Wild Dala Horse Herd features horse sculptures in various designs that are sprinkled throughout the town and make for great photo ops! You can also tour various museums; and there are plenty of antique, gift and specialty stores around for exploring. If you're looking for even more fun, Lindsborg holds various festivals such as the Midsummer's Festival and Svensk Hyllningsfest that are free and open to the public. They feature special foods, music, dancing, parades and entertainment!
Make sure to: Book a tour through the town! The Lindsborg Convention and Visitors Bureau can help find lodging, entertainment, dining choices and even custom design a tour based on your interests and time schedule at no cost to you.
Also see: Just three miles northwest of Lindsborg lies Coronado Heights. This castle-like building was built out of Dakota limestone and features a spectacular view as well as a fireplace and picnic table inside, plus grills and more tables nearby.
Staycations are a fun and affordable way to experience something new and break from your normal routine without having to take up too much of your time or energy. Don't discount places that are only a few hours away just because they're in your backyard.
Affordable Staycations in KS and NE