As a small business owner, you may have a small marketing department or you may be doing all the marketing yourself. Our Marketing Manager, Amanda Rolfs, shares her top five marketing ideas for small businesses.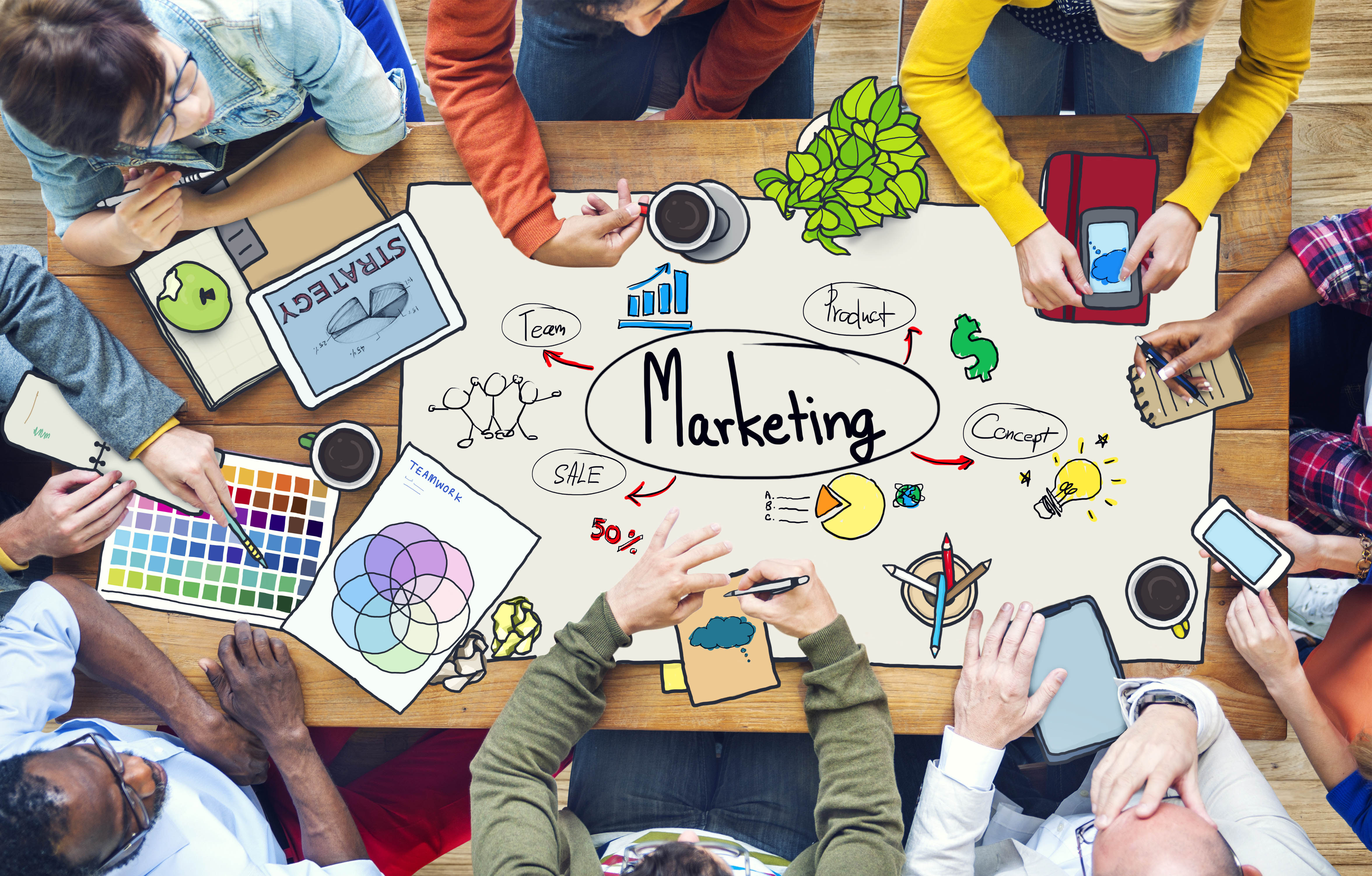 1. Take the time to be present
Whether it's being present at a community event, or present on social media, sometimes the biggest gesture is one of simply being available to your customers. Chamber events and involvement in non-profit organizations can do a lot to get your name out there. Sometimes it's not even about making sure everyone knows you own a business. Sometimes it's just being an informed, involved citizen.
There's a lot that's unknown right now about using Facebook to market your business, but it's still a good idea to have a presence. And it's an easy way to make sure you have a presence online even if you can't afford a fancy website. We recommend you post at least once a week, and make sure you're using images or video in some way since those types of posts garner the most engagement. Try to avoid gimmicky things like holding a contest for people who add the most followers to your page. Not only is that annoying, it's something that's a little tricky from a legal perspective, depending on your state.
To learn more about Facebook's rules regarding contests and promotions visit https://www.facebook.com/page_guidelines.php. You can learn about sweepstakes laws by searching for the section on Gambling Laws in your state's constitution.
2. Develop a customer referral program
This idea is fairly simple. To develop a customer referral program, all you have to decide is what you're going to offer to a customer for a referral, which means you need to decide how much that referral is worth to you. And then create some handy little business cards. You can take your own company business card and put the offer on the back side. Make sure and include a space for the referring customer to enter their name so that when the new customer turns it in to you, you can add both names to a list you've created to track the promotion for its effectiveness.
Be sure to consider that you may want to offer something to the new customer as well. Maybe a little promo discount, or you can have some sort of a small freebie item ready at the register to thank them for coming in the first time. Then, keep in mind that you'll need to have a method for fulfilling the referral promise. The next time your referring customer comes into your business you'll want to thank and reward them for sharing you with their friends.
3. Guerilla marketing
The term "guerilla marketing" is a tricky one that most people have heard of, but may not know exactly what it means. When you think of it, does "guerilla warfare" come to mind? It should. Both terms evoke the thought of other words like "sabotage," "ambush" and "trap." Since none of the words are particularly positive, or friendly, we like to explain it as using creative marketing tactics to catch a buyer unaware. Sometimes it's about presenting potential customers with a pleasant surprise.
While some companies do this in a big, expensive way, small business owners can take advantage of this too. Are you a t-shirt company? Try putting a t-shirt with your company logo on the local statue of the founder of your town. Are you a shed company or construction company? Find a place that's highly visible to drop a shed or small structure that's unusual. Usually these tactics are very short term, create some chit chat amongst community members and, if done right, come across as fun and playful.
Be careful with guerilla marketing. It can be risky if you're using tactics that could potentially damage property that isn't yours, or get you in trouble with the law. Ask permission if you think you might get in trouble by dressing up the local statue.
4. Host an event or a class
You can also use social media to schedule a special event and invite community members. Whether it's an after-hours event to thank your customers with fancy hors d'oeuvres or a flash sale, this can create quite a bit of buzz about your business.
Do you provide materials for some sort of craft or skill? Take a page out of Home Depot's book and host crafts or construction classes and teach people how to DIY projects. This is especially helpful for stores that sell craft supplies, but home town grocery stores and bakeries should consider hosting a cooking class to help sell ingredients.
5. Business card drawing
Sometimes the easiest way to create a little excitement is to hold a drawing during a special event. Maybe it's the anniversary month of the day your business started. Put a fish bowl on your counter top, collect business cards and hold a drawing! Refer back to our comments about sweepstakes laws so you don't get into trouble, but sometimes this is a way to have a little fun without a crazy amount of planning or work.
With that, we'll wish you happy marketing and good luck! Being a business owner is no easy feat, but with a little creativity and some elbow grease, it's easy to spread the word about your business. And in the end, remember that word-of-mouth advertising is the single most effective form of advertising there is! You can build a solid marketing base by providing excellent customer service, and problem resolution tactics. If you don't have that, it's hard to make any other marketing tactics work.
Top 5 Marketing Ideas for Small Businesses