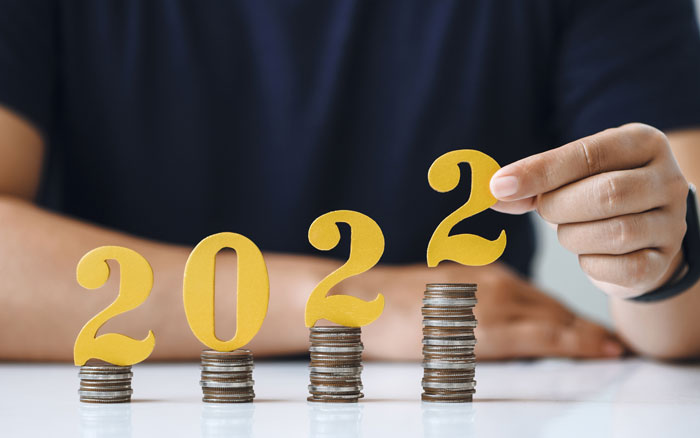 The new year always brings an exciting list of goals we hope to obtain. While going to the gym and self-improvement are great goals to have, setting financial goals will help change your life for the better! Read along to get a head start on your financial future.
Open a Savings Account
Opening a savings account is a great way to start contributing to your financial goals!
What can you do with a savings account? Well, here are just a few ideas:
Get an emergency fund together! You never know when a situation could arise that calls for you to pull from this fund. It is always better to be safe rather than sorry.
How about saving for your kid's college tuition or their future wedding? Saving up for those expenses now can help prevent future stress.
Have you been wanting to go to one of your bucket list vacations? The new year is an ideal opportunity to start saving for that!
You can start by opening a savings account such as our Central Advantage account. Each month, or week, you determine a set amount of money to deposit into your account. The Federal Deposit Insurance Corporation (FDIC) recommends that you sign up for direct deposit, or automatic withdraws from your checking account, to make sure all your savings are accounted for. Start small, then after a while you can up the ante by increasing the amount if you so choose.
Organize Your Financial State of Mind
Imagine having a clean room; you can find just about anything in there. By contrast, it is much harder to navigate in a room that is messy. Your finances are the same way! Being more organized can help you keep better track of your money and, in time, help you achieve your goals.
Ring in the new year by making a budget, perhaps tracking your spending, or maybe inventing a system to ensure that your bills are paid on time. You can set a routine for checking your bank and credit card statements to make sure your transactions have posted, and to catch any suspicious activity.
Protect That Hard Earned Money
There are many ways for your money to be stolen in the twenty-first century. A lot of transactions are happening electronically, which leaves a lot of room for online criminals to take advantage of your money.
Here are a few steps that can help you protect your hard earned money:
Don't share your personal information to any unknown requests.
This could happen any number of ways:
Scam calls alerting you about your car's extended warranty.
Calls informing you of an unpaid debt.
Scam calls or emails telling you about an opportunity to travel for free.
2. Track your bank and credit card statements.
You can check these for unusual activity in your online banking. The earlier you catch errors or problems means the earlier you will be able to fix them.
3. Change your passwords frequently.
Although it seems inconvenient, or hard to track, changing your passwords will help keep your money safe.
The New Year brings exciting new changes to life. Add to the excitement by creating and obtaining financial goals! These goals will be much appreciated in the long run, whether it be through saving or protecting your finances, your future self will thank you later.
Tell us in the comments about what you plan to add to your financial goals!
To open a Central National Saving account follow this link: https://centralnational.com/personal/savings.asp
Sources: https://www.fdic.gov/resources/consumers/consumer-news/2021-05.html?utm_campaign=NEWSBYTES-20210601&utm_medium=email&utm_source=Eloqua
New Year's Resolutions: Add financial goals to your list