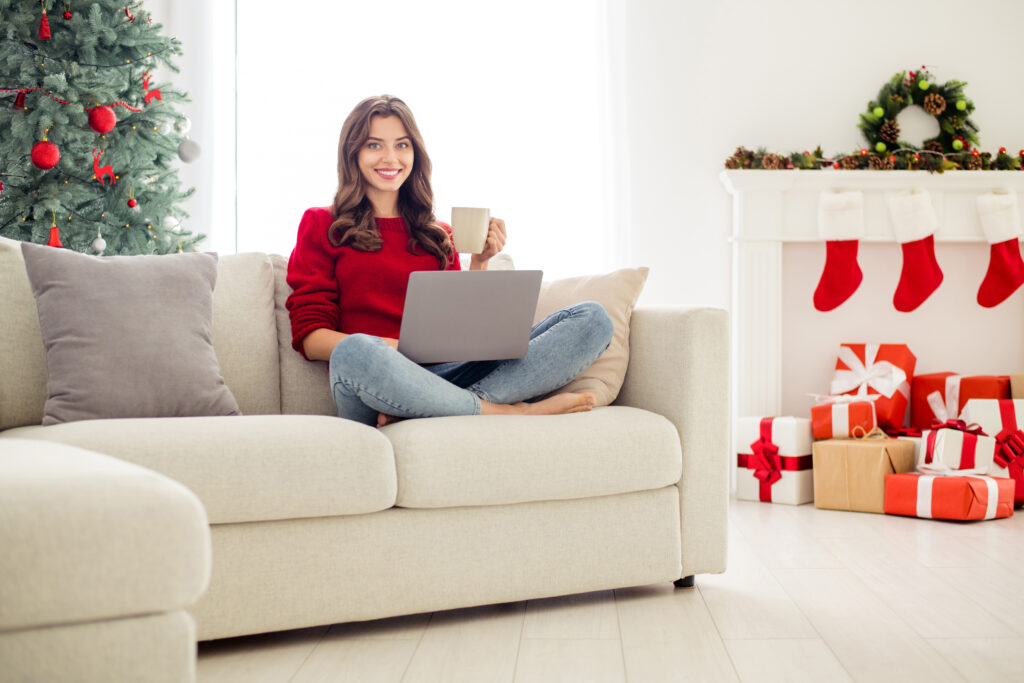 The holiday season is officially here, and one of the biggest events of the year is quickly approaching. I'm not talking about Thanksgiving. It's also not Christmas. The biggest annual shopping day of the year, Black Friday, is this week. And Cyber Monday has stretched this into a multiday event. Many will go out to stores and websites in an attempt to find the best deals on items from their wish list, and maybe pick up a few gifts along the way. Are you one of the many that will be shopping this weekend? Here are a few holiday shopping tips to make sure you shop securely, and come in under budget.
Do Some Pre-Shopping
Did I just create a new term?! What I mean by pre-shopping is find the item you're planning to buy, or want to get for the purpose of gifting, and see where you can get the best deal on it. If it's online, great, you saved yourself a trip to the store. If it's at the store, see if you can buy it in advance and get an in-store pickup. This can help you save money, time, and make your shopping experience that much more enjoyable.
Create a Holiday Spending Budget
According to the National Retail Federation, $707.5 billion dollars were spent during the holiday season in 2018. That figure was just in the United States. The current U.S. population is estimated to be roughly 327.2 million people. That comes out to $2,162.29 per person. If you're like me and think that figure is a bit high, it may be a good idea to create a shopping budget. Anything I can do to remind myself I have a budget is a good thing.
Be Careful Online Shopping
What may appear to be safe may not necessarily be safe. When you find potential gifts on websites you've never heard of, it's best to trust your gut instinct. If there's something about the website that rubs you the wrong way, find a different site to buy from. That doesn't necessarily mean it won't work out for you though. There are a few indicators you can look for that will let you know it is a secure site, which leads me to the next tip…
Look For Secure Online Payment Icons
Whether you're using a website you're familiar with, or just found a gift on a site you've never heard of, there are a few indicators that will let you know if the site is secure or not. As you will see on the examples from our website below, there are padlocks that appear when you're using a secure website. That means if you input sensitive information on this site, the company who runs the site has taken the necessary precautions to make sure the data will be protected.


But Still Do Your Own Research
While the padlock means the data will be encrypted, there are illegitimate sites where these security certificates have been given out by mistake. So what's the best way to make sure the site is legitimate? Do a little company research. You're very likely not their first customer. Someone somewhere has something good or bad to say about the product or service they received and can tell you if this is a reputable business. And, if you still have concerns after a little research, it's best to shop at the businesses you know best.
Save Your Receipts or Get Gift Receipts
When it comes to holiday shopping, it's hard to know what the person you're shopping for already owns. Saving receipts, or getting a gift receipt, ensures that your gift won't get stashed in a closet somewhere. This can be said for buying clothes as well. Sometimes things aren't the size they claim to be. If you run into the problem of not knowing a size, or aren't sure if the gift is right for that person, maybe a gift card is a better option.
While we can't guarantee you'll find the right gifts, we can promise you that you won't regret keeping these tips in mind. No matter how you decide to do your shopping this holiday season, we wish you an enjoyable experience with less shopping stress than ever before.