1) Take inventory of what you have
You would be surprised how many miscellaneous school/office supplies are sitting in closets and hiding in old drawers. Go through your house and gather all those long-forgotten pens, pencils, paper, notebooks, etc. and see if any of it matches your child's school supplies list.
Then, start in on their closets. Make them try on anything they haven't worn in a while and start a donate/trash pile for old clothes. It'll be helpful when clothes shopping since you'll know exactly how many t-shirts they need. Letting the kids know ahead of time what clothes you're willing to buy, and how many, can help eliminate arguments over every cute shirt they see.
2) Make a list of what you need
Once you know what you have, you can focus on what you still need to buy. For starters, compare your inventory to the supplies list the teacher sent. Anything not on the list that you want to buy is extra and should only be added if you think necessary and have the budget. This is also helpful for setting kids' expectations about what you will, and will not, buy.
3) Set a Budget
First, set an overall budget for yourself. How much are you willing to spend on everyone's supplies? If you have older kids, you might want to give them an individualized budget and let them decide how to spend it, so long as they make sure to get everything you deem necessary. Do they want to spend more on a fancy notebook vs. an extra shirt? That's for them to decide. If your child needs some guidelines, limit the amount of "designer" or non-basic items they can buy.
4) Shop the Sales
End of summer sales are always big, so keep your eye out for amazing discounts. If you aren't happy with the prices of some of the more expensive items such as electronics, wait until mid-August when back-to-school season is ending and prices are dropping even further. Also watch for coupons from your favorite places to shop. Combined with their regular sales, you could end up saving a lot of cash if you play your cards right.
5) Buy in Bulk or Start a Swap
Some supplies you only need once, but others your students will probably continue to use year round. Paper, tape, glue, staples and pencils? If it's something you foresee them running out of fairly quickly, buying in bulk can save you money on supplies you'll just need to buy again later anyway. On another note, if you're looking for clothes, hosting a swap is a great way to clean out your closet and get things your kiddos actually need for free. Have a rule that however many items you bring is how many you get to take and set a minimum number of items so there's plenty to choose from.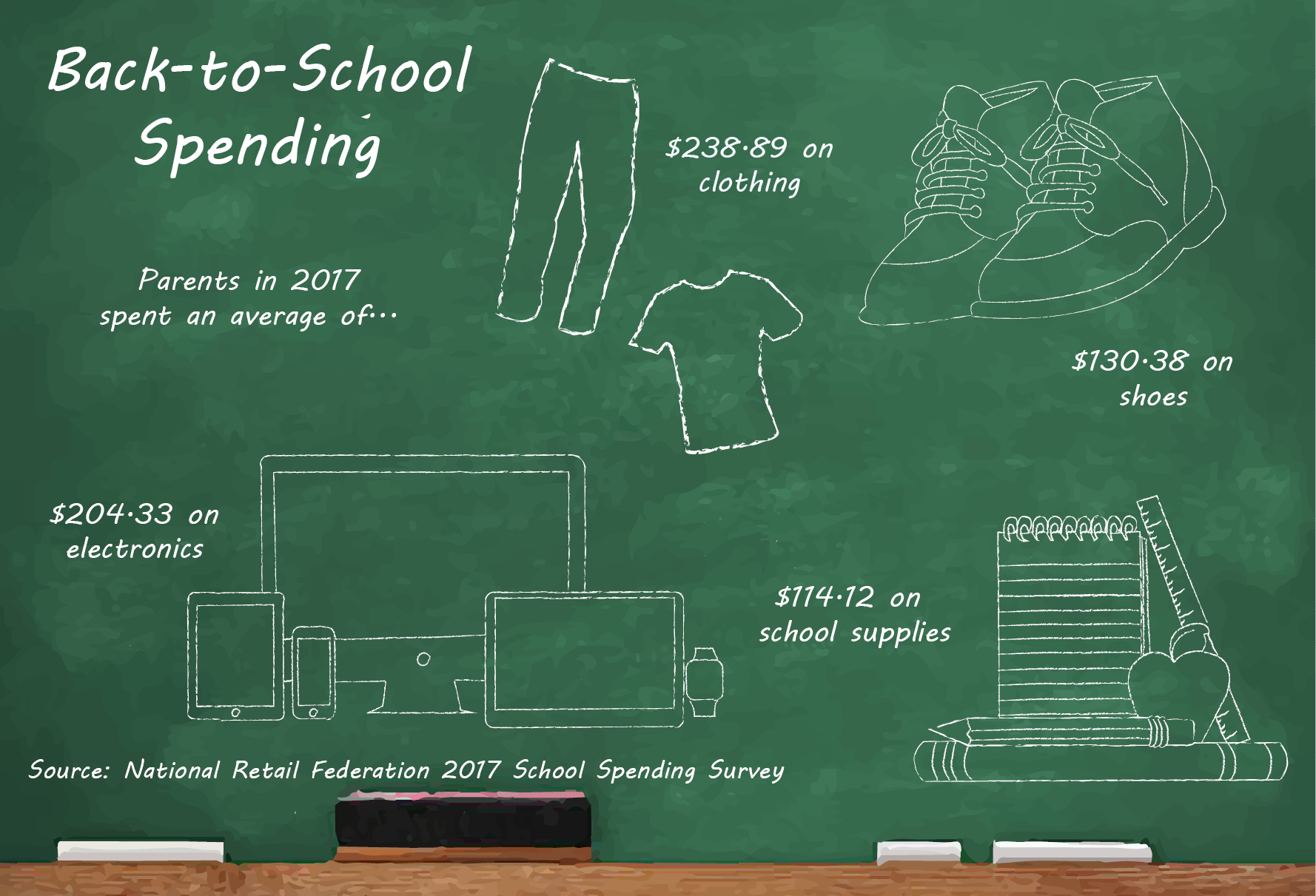 Getting the kids ready to go back to school may feel like a stressful, chaotic time, but having a budgeting plan can help you get through it with less stress (and save money, of course!)
5 Tips for Back to School Savings