Looking for something fun to do this summer that won't break the bank? Kansas and Nebraska are full of great festivals, fairs and shows during the summer months. And the best part is, many of them are inexpensive or even free. We've rounded up a variety of upcoming events for you to consider. Some are regional favorites, while others you might not have heard of before. Check out our list, start planning your weekend and if you know of a great event that we've missed, leave it in the comments below!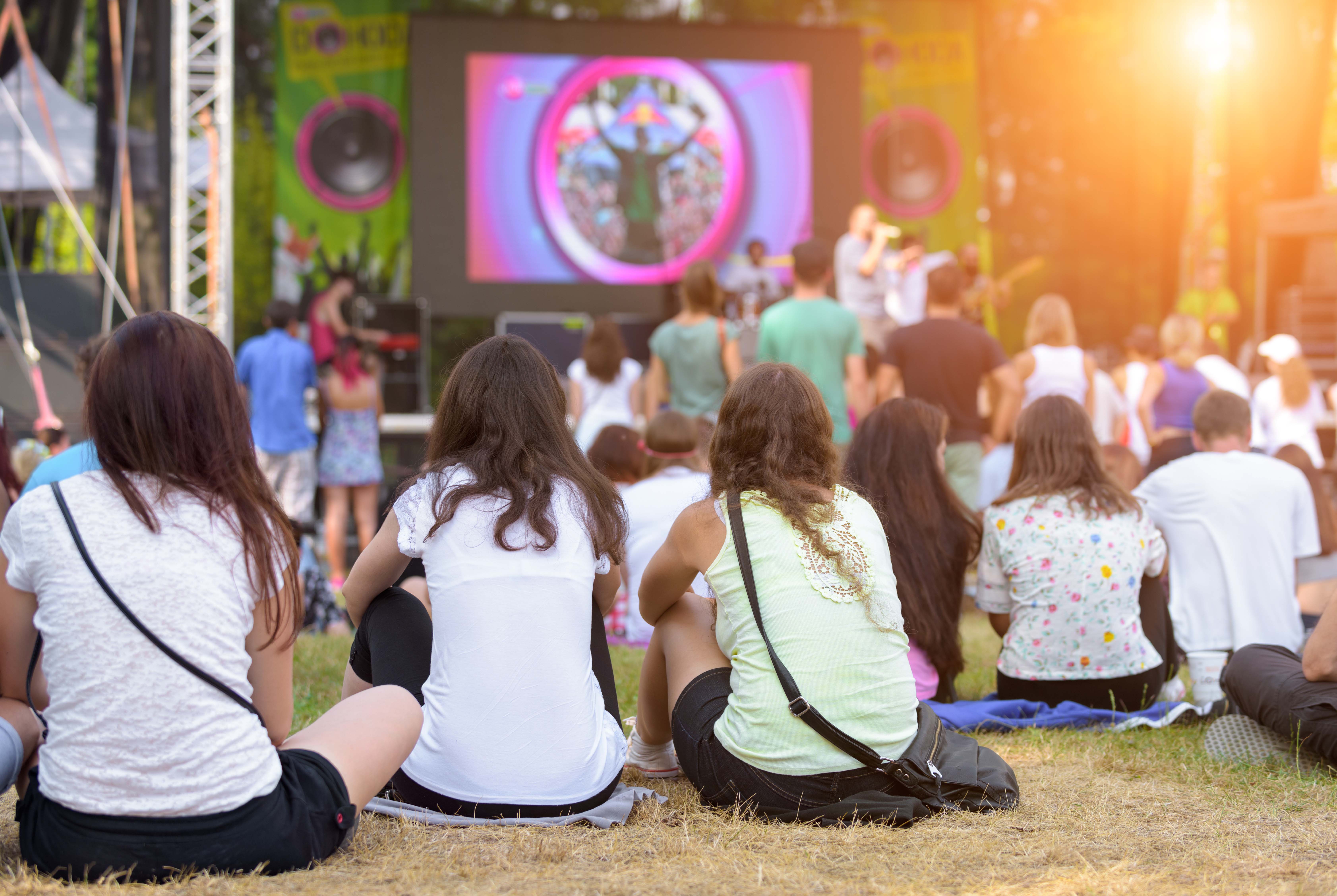 Riverfest
June 1st – 9th in Wichita, KS
Admission: $10 | $5 for children ages 6-12 | Free for children 5 and under
Downtown Wichita, KS
Riverfest has already started, but it's not too late to enjoy the festivities! There are four more days left to enjoy paddle boats, laser tag, theater and dance productions, horse rides, concerts, sports, races, children's activities and much, much more. Started nearly 50 years ago, this is Kansas's largest and longest running festival. It's located along the Arkansas River and is a great way to explore the community in a fun atmosphere.
Smoky Hill River Festival Fine Art Show
June 7th from 6 – 10pm | June 8th & 9th from 10am – 7pm | June 10th from 10am – 4pm
730 Oakdale Park in Salina, KS
Admission: $15 at the gate | Free for children 11 and under
This is a great one to bring the kids to, especially if they're 11 or under since they get in free! If you like food, music, art and activities, this festival's got it all. Over 130 local artists will be highlighted in addition to a variety of interactive art installations that visitors can enjoy. There will also be four live stages with various bands and children's acts. Younger kids will love the hands-on crafts, face painting, games and free take-home projects, too.
Midsummer's Festival Lindsborg
June 16th from 10am – 11:30pm
Downtown Lindsborg, KS
Admission: Free
Lindsborg is known for their Swedish heritage and culture. Their annual Midsummer's Festival includes Swedish food, music, games, dancing, art and children's activities. Don't miss the raising of Midsommarstang, which is the Midsummer Pole! Or participate in the famous Kubb Tournament, which is a traditional Nordic lawn game. From bounce houses to swimming to a fun run, there will be a ton of activities that are sure to wear out any rambunctious kids.
Just For Her Event
June 22nd from 5 – 9pm | June 23rd from 10am – 6pm | June 24th fromA 11am – 4pm
Overland Park Convention Center in Overland Park, KS
Admission: $8 | $25 for the VIP Party | Free for children 12 and under
Sorry, this one is for the ladies only. This annual tradition is great for friends or mother/daughter/granddaughter outings. Over 400 local and national vendors show up for the Just for Her event, including over 90 vendors that sell handmade or vintage items and artisan foods. If you're looking for great shopping, this event has it all. It's also got DIY classes, makeovers, fun fashion shows and a Friday night VIP party! If you're in need of a girls' night (or two) out, this is the event for you.
Spirit of Kansas Blues Festival
July 4th from noon – dark
Lake Shawnee in Topeka, KS
Admission: Free
Spend your Independence Day with blues music presented by the Topeka Blues Society and a spectacular fireworks show over the lake. If you'd like to attend this one you can bring shade tents, coolers/food, blankets and chairs of your own. A food tent will be provided in the festival area. There will also be various food trucks as well as arts and crafts vendors present. This is a great family friendly festival and a fun way to spend the Fourth of July.
The Wayne Chicken Show
July 13th – 15th
Wayne, NE
Admission: Free
This all-day chicken themed festival is a quirky event that the whole family will enjoy. This year's theme is Welcome to Fabulous Wayne America, and the three day festival features various events such as a parade, sporting matches, a cement chicken auction, petting zoo, 5k run, plane flights, shows, food vendors, arts and crafts vendors, and more. Don't forget about various chicken themed contests such as the chicken flying contest, best chicken legs, hard boiled egg eating contest, egg toss and egg drop!
Leavenworth County Fair Tonganoxie
July 24th – July 28th from 11am – 10pm
Fairgrounds in Tonganoxie, KS
Admission: Free | Parking is $4
The Leavenworth County Fair is sure to be a great time for the whole family. Activities and events include the fair parade, rodeos, 4-H livestock auction, mud run, 4-H and FFA exhibits, a tractor pull, petting zoo, turtle races, pie eating contests, carnival rides, games, concessions and more! You definitely won't run out of fun things to do! They also have a Senior Day on the 27th and run a free shuttle service from 4:30 – 10pm each day if you don't want to deal with the hassle of parking.
Nebraska Balloon and Wine Festival
August 10th from 5pm – 11pm | August 11th from 3pm – 11pm
Coventry Campus in Omaha, NE
Admission: $19 for Festival Admission at the entrance | $14 for General Admission at the entrance | $7 for children ages 6 – 12 | Free for children 5 and under
Everyone will enjoy watch a hot air balloon launch at 7pm and a hot air balloon glow at 9pm each evening, while the adults will also enjoy sipping on wines from over 18 area wineries. There will also be a variety of foods from BBQ to Italian to Mexican and some of the area's best bands playing live. Children are still welcome at this event and can participate in the Marketplace Village, Pony Rides and Fun for the Kids area.
Upcoming Events and Festivals in KS and NE