Vacation time is supposed to be relaxing. It's your time to lie on a beach, snooze under the sun or explore a new area. It's not a time you should be worrying about fraud, identity theft or losing access to your bank accounts.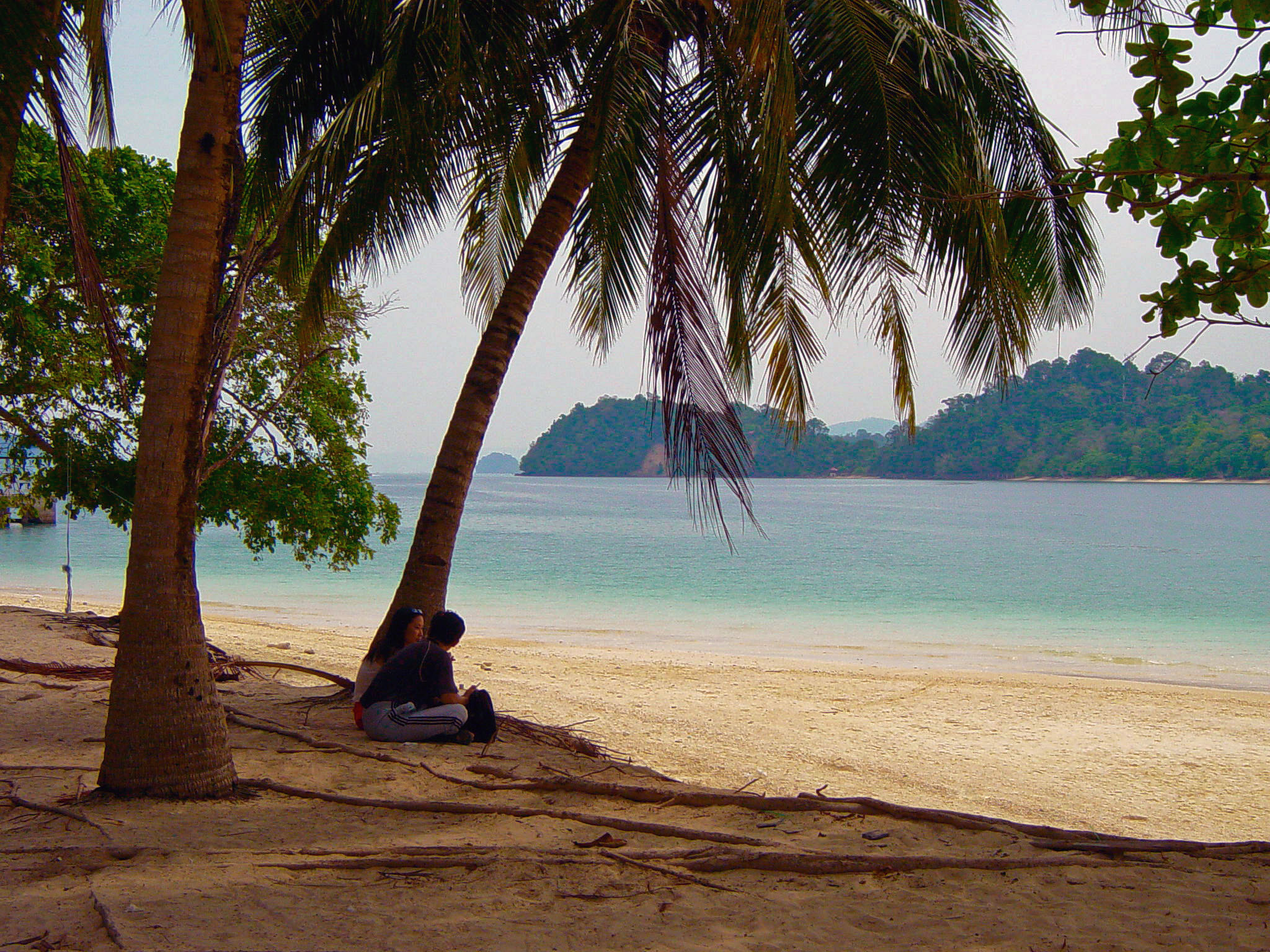 One of the best steps to prevent this is to let your bank know, ahead of time, where you'll be traveling and how long you'll be there. That way, when your card suddenly shows usage halfway across the world, it will be less likely to be frozen on suspicion of fraud.
So, this is an important step, but how do you go about letting your bank know?
Here at Central National Bank, you could do it the old fashioned way and stop in at your nearest branch (nothing wrong with this, we'd love to say hi!) or you could also call. But if you're busy packing, planning your itinerary and booking your travel arrangements, you can let us know right in your mobile banking app.
 Step 1
Open your mobile banking app and hit the menu icon in the top left corner. Your screen should look like the one below. Then, click on the "Manage Debit Cards" button, the last one in the "Online Banking" section.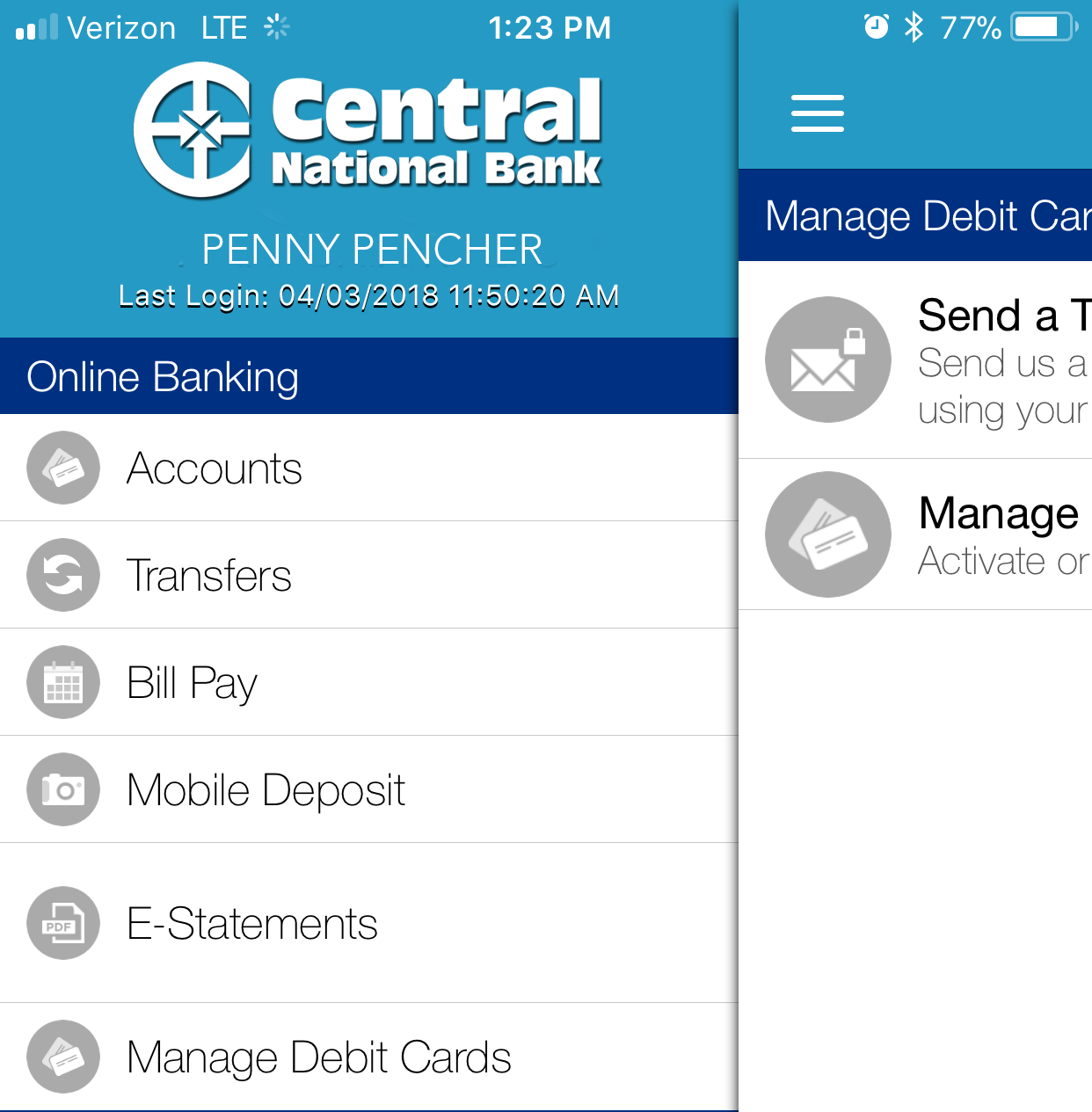 Step 2
You should then see an option to "Send a Travel Note." Click on this.

Step 3
That takes you to our message center. Simply put "Travel notice" or something similar in the subject line, mark your urgency and tell us where you're going and how long you plan to be there in the message. Hit "Submit," and you're done!
The whole process should take you a couple minutes at most, and can potentially save you from a big headache down the road. So, if you're traveling out of the country, or even out of state, take a few seconds and let us know! If you'd like to learn more about safe travel tips, check out our blog "Ways to Save and Protect Your Money While Traveling."
How to Send a Travel Notice (The Easy Way)