Central National Bank celebrated the first day of business at their newest branch location with a ribbon cutting and open house this morning. The new branch is located at the corner of Ash Street and Highway 77 in Junction City, and is the sixth Central National Bank location in Junction City.
"Central National Bank has always been very involved in this community, and we congratulate them on their continued growth and the opening of this beautiful new facility today," said Terry Heldstab, Junction City mayor.
Central National Bank's newest facility includes state-of-the-art technology. The branch offers full service banking, extended drive-up hours from 7 am to 6 pm, in-branch televisions for news and bank information, and a Smart ATM, which is available 24 hours per day and accepts cash or check deposits and sells stamps. Branch manager Dennis Proietti and his staff are ready to serve customers at the new location.
"All of the employees at this branch are trained to help customers with a variety of needs, from teller processes to opening accounts or CDs to making loans," said Proietti. "We are really excited to be open for business and look forward to serving all of you."
Central National Bank was founded in Junction City in 1884, and this year marks the bank's 125th anniversary.
"This is a very special anniversary year for us, and as of October 1 we will have operated here in Junction City for 125 years," said Robert Munson, President. "We have various signs you will notice that say 'We Love Where We Live', and that is very true for all of us. We are so proud of our roots and our continued growth here in Junction City."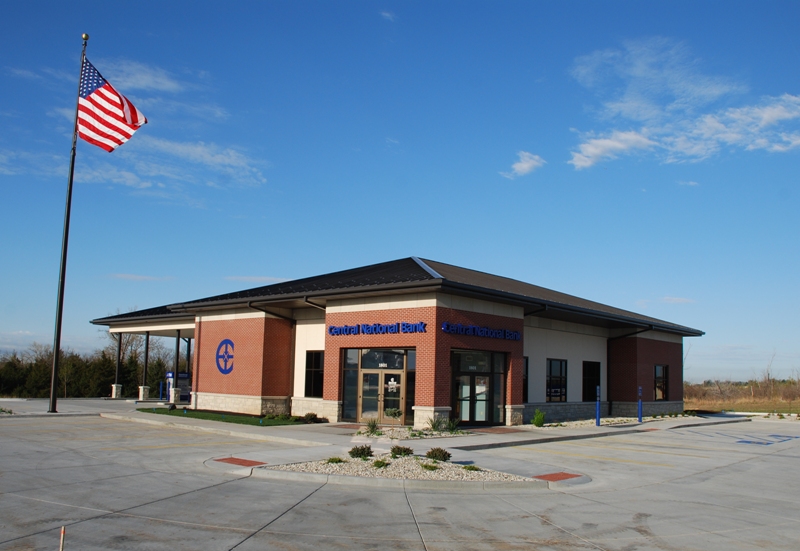 Newest Branch Location in Junction City Now Open!