Tax. Tax. Tax. The old saying goes "in this world nothing can be said to be certain, except death and taxes." I'll let you ponder which is worse, but for now let's talk about the one we have a little control over — taxes.
While the IRS tax code is not a Hunger Games page turner, reading it is definitely a beating. A recent survey conducted by ValuePenguin says that over 60% of Americans are confused by [retirement] plans. Another survey they conducted found that two out of three people were incompetent in their knowledge of what an IRA is. So to help bring things into focus, we are going to talk about the four most common types of retirement plans.
When considering which option is best for you, ask yourself this simple question:
Should I pay taxes on my retirement dollars now or later?
NOW – ROTH IRA & ROTH 401K
The first thing to remember when you see the word ROTH is that these accounts are funded with after-tax dollars. Uncle Sam, Aunt Samantha and Cousin Seth have all taken their share of the dollars that go into funding these types of accounts. What makes the ROTH & ROTH 401K so attractive to many investors is that if certain criteria are met, distributions are tax free. There aren't too many times where the IRS utters those words but when they do, perk up and listen!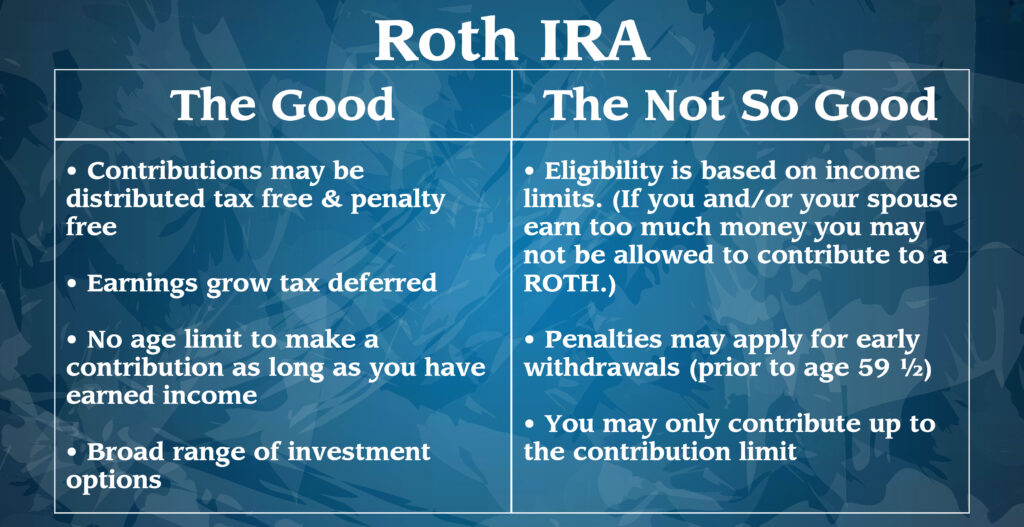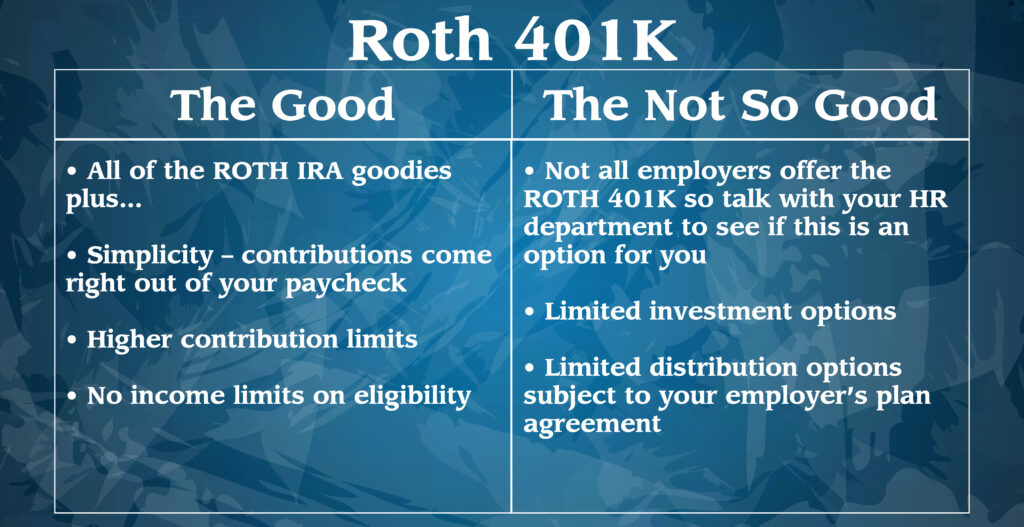 THEN – IRA & 401K
IRAs (also known as Traditional IRAs) & 401Ks are great account types when you want to enjoy lower taxes now. These accounts are funded with pre-tax dollars and eligible contributions are deducible from your taxable income.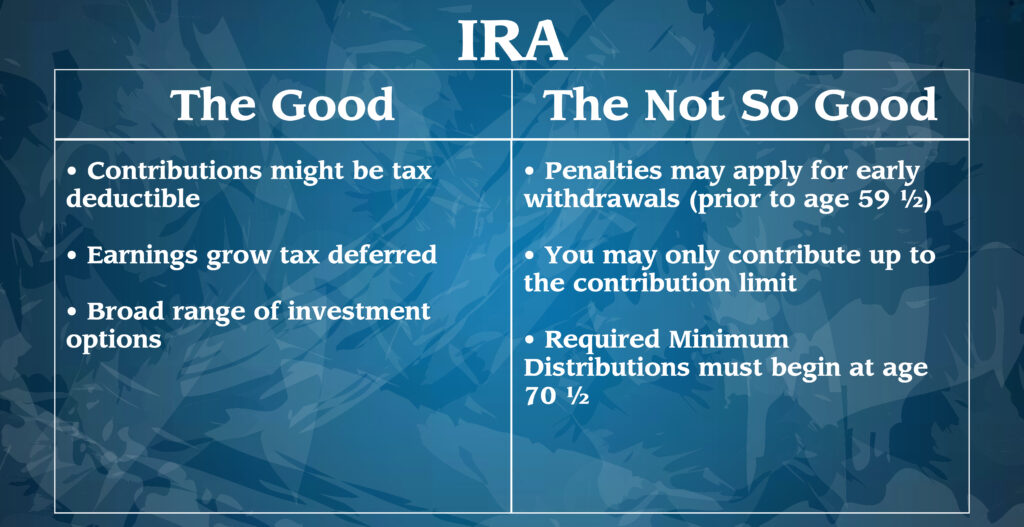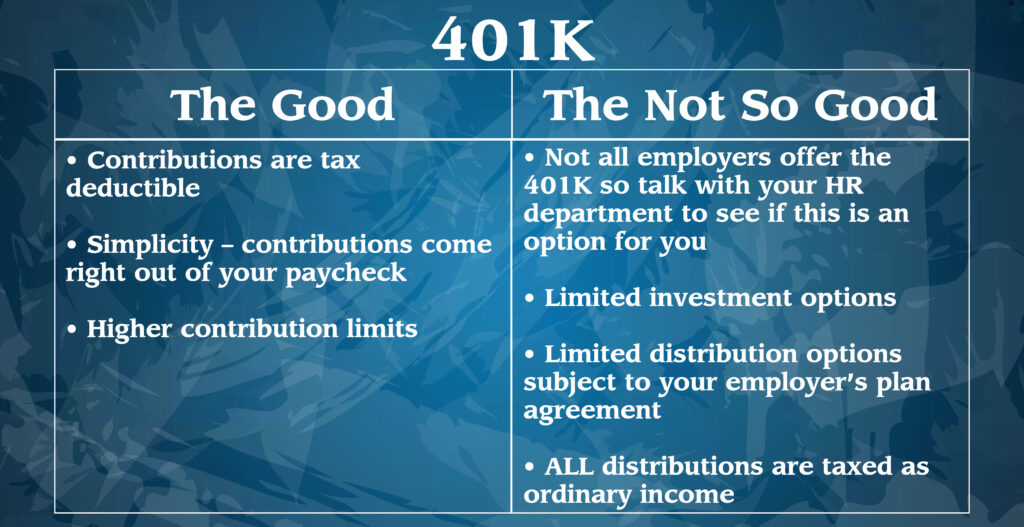 The Great – Employer sponsored plans may offer a "match" component. A pre-determined percentage of what you contribute is also contributed into your retirement plan by your employer, which means FREE MONEY! If a match option is available to you please, please, PLEASE take full advantage of this gift; tax deferred growth and either a tax deduction or tax free withdrawals are at your fingertips.
If you are interested in learning more about retirement savings, visit with one of our knowledgeable Trust Officers. They can not only review your current investment portfolio, but they can also help you get started. To find an officer near you, visit our website at https://centralnational.com/whycentral/meetus.asp#trustofficers
Investment Products are: NOT Deposits • NOT FDIC Insured • NOT guaranteed by the Bank Subject to Possible Loss of Principal • NOT insured by any Federal Governemnet Agency
​